Welcome to Culinary Corner
From our Executive Chef Cerrato, we present to you recipes from our kitchen.
Bacon Egg Muffin Cups
Egg Bacon Muffin Cups Printable Version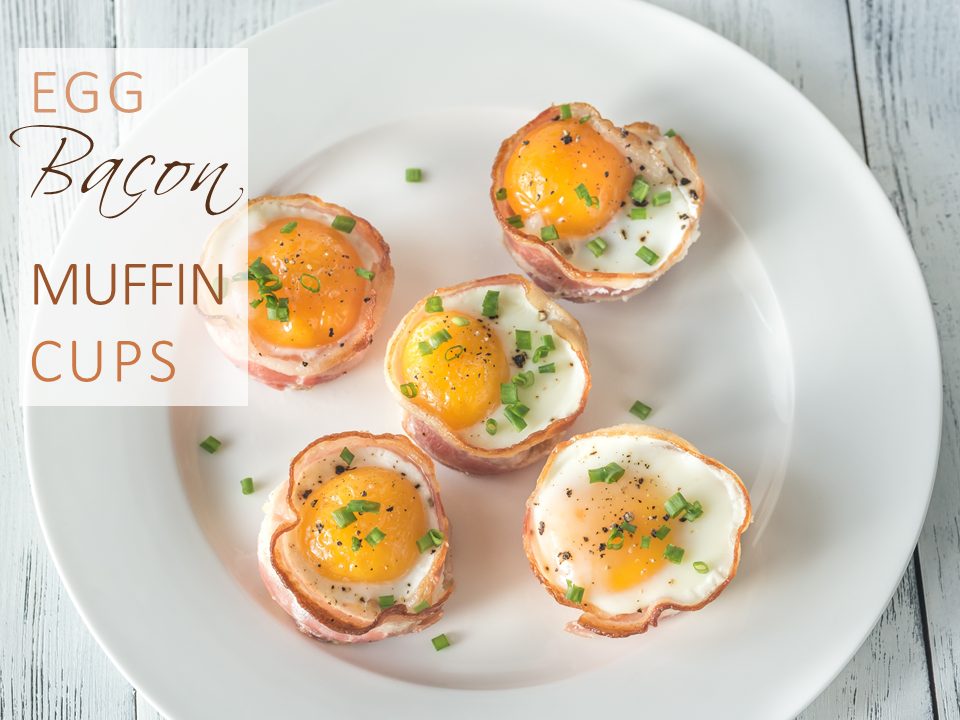 Ingredients
2 sheet frozen puff pastry (17.3 ounce box), thawed and chilled
13 large eggs
2 strips thick-cut bacon, roughly chopped
4 tablespoons grated parmesan cheese
salt greek yogurt
1 tablespoon water
Preparation
Preheat oven to 400 degrees F.
2. Unfold the puff pastry sheet and cut sheet in 6 equal pieces. Gently stretch each piece into a 5×5 inch square.
3. Place each piece of pastry in a greased muffin cup leaving a 1/2 overhang at the top.
4. Sprinkle one teaspoon of the parmesan in the pastry lined cups, crack an egg into each cup, top with bacon, 1 teaspoon parmesan cheese, and a pinch of salt.
5. Whisk together the remaining egg and water and lightly brush pastry edges with egg wash.
6. Bake for 20 minutes, remove from oven and immediately move to a wire rack. Let cool 5 minutes and then serve.
Butternut Squash Bread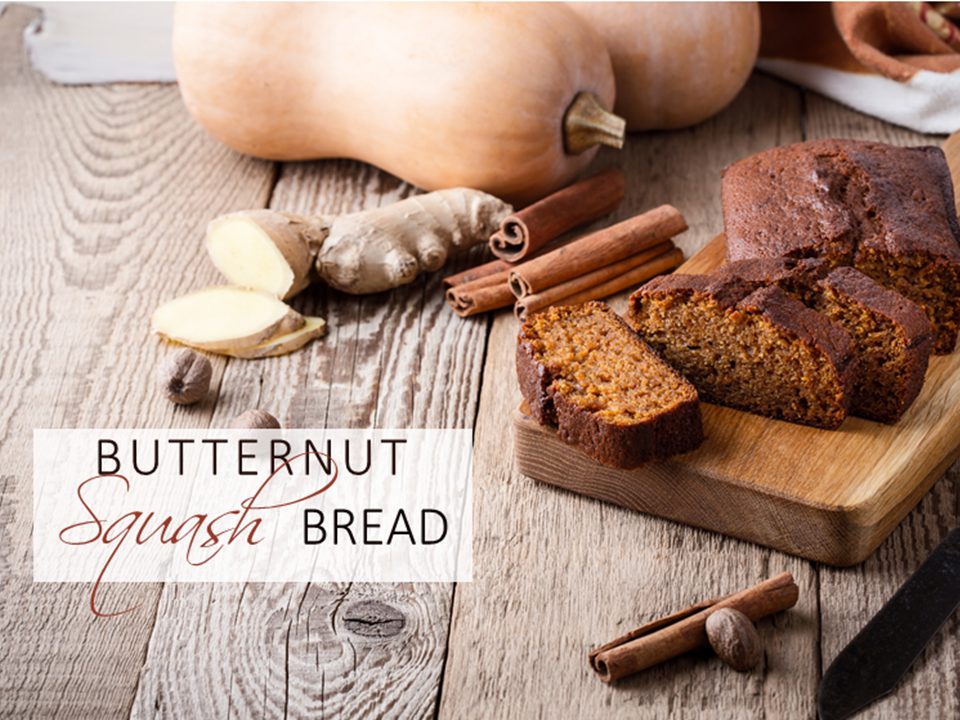 INGREDIENTS
•1/2 cup butter
•2/3 cup brown sugar
•1 /2 cup sugar
•1 cup butternut squash
(cooked and smashed)
•2 eggs
•1 tsp. vanilla
•1 1/2 cups self-rising flour
•1 1/2 tsp. pumpkin pie spice
INSTRUCTIONS
1.Preheat oven to 350.
2.Beat butter and sugars until light and fluffy.
3.Add remaining ingredients and beat well.
4.Pour batter into greased loaf pan.
5.Bake 45 minutes or until toothpick comes out clean.
6.Allow to rest in pan 15 minutes before removing.
7.Serve warm with butter
Healthy Bagels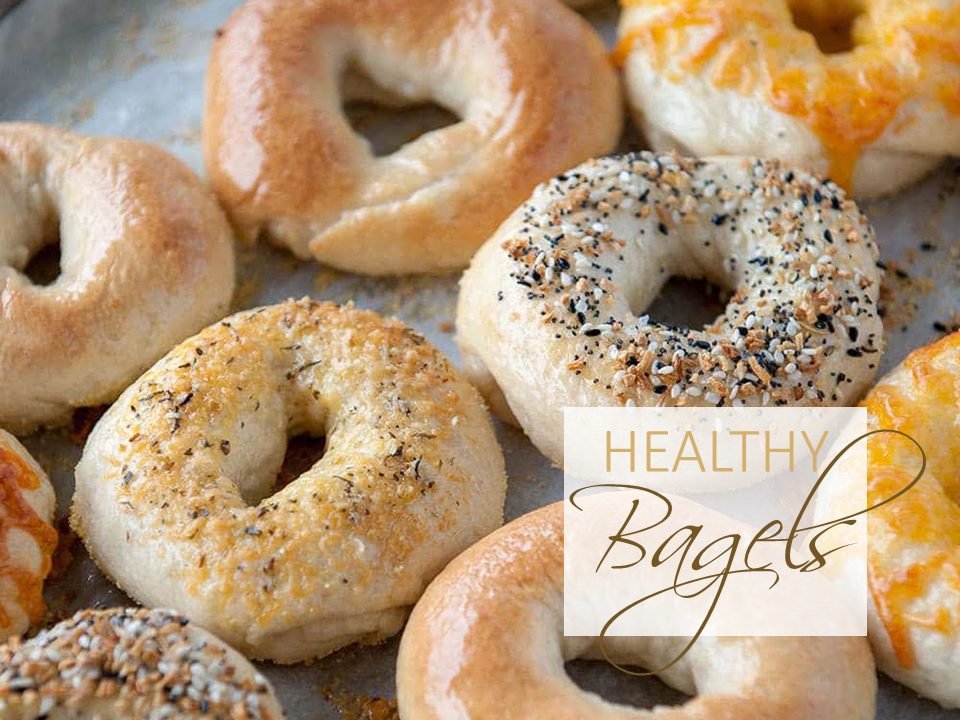 Ingredients
1 cup (5 oz) unbleached all purpose flour, whole wheat or gluten-free mix*
2 teaspoons baking powder (make sure it's not expired or it won't rise)
3/4 teaspoon kosher salt (use less if using table salt)
1 cup non-fat Greek yogurt (not regular yogurt, it will be too sticky)
1 egg white or 1 whole egg (beaten)
Optional toppings: everything bagel seasoning, sesame seeds, poppy seeds, dried garlic flakes, dried onion flakes**
Instructions
Preheat oven to 375F. Place parchment paper or a silpat on a baking sheet. If using parchment paper, spray with oil to avoid sticking.
In a medium bowl combine the flour, baking powder and salt and whisk well. Add the yogurt and mix with a fork or spatula until well combined, it will look like small crumbles.
Lightly dust flour on a work surface and remove dough from the bowl, knead the dough a few times until dough is tacky, but not sticky, about 15 turns (it should not leave dough on your hand when you pull away).
Divide into 4 equal balls. Roll each ball into 3/4-inch thick ropes and join the ends to form bagels. (or you can make a ball and poke a hole in the center then stretch it slightly)
Top with egg wash and sprinkle both sides with seasoning of your choice. Bake on the top rack of the oven for 25 minutes. Let cool at least 15 minutes before cutting.
Grandma Joan's Granola Recipe
Printable Version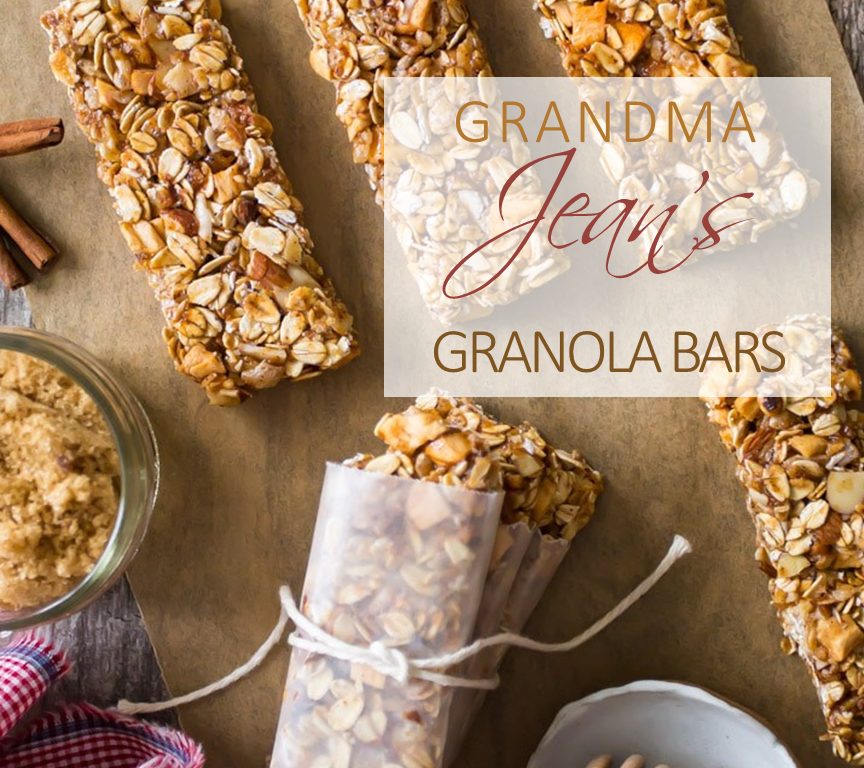 Ingredients–
2 Cups Craisins or Raisins
½ Cup Honey
½ Cup Peanut Butter
2 Cups Slivered Almonds
3 Cups "Old Fashioned" Oats
Instructions –
Place the oats & almonds on cookie sheet and toast in oven for a few minutes.
Heat honey & peanut butter in saucepan – stirring well.
Place cranberries in food processor and make into a paste.
Put the oats/almond mixture into a large bowl and add the cranberries – breaking up the paste while mixing w/ the warm oats to distribute ingredients evenly.
Stir in the hot honey/peanut butter until combined.
Finish mixing with spoon until everything is well incorporated.
Place mixture firmly into small pan, cover and place in fridge to set.
Makes: 8 bars
Finnish Nisu Bread
In large mixer bowl combine 1 cup all-purpose flour, 1 package active dry yeast, and ¾ tea­spoon ground cardamom. Heat ¾ cup milk, 1/J cup sugar,¼ cup butter or margarine, and½ teaspoon salt till warm (115-120°), stirring con­stantly to melt butter. Add to dry mixture; add 1 egg. Beat at low speed with electric mixer for ½ minute, scraping bowl. Beat 3 minutes at high speed. By hand, stir in 1 ¾ to 2 cups all­purpose flour to make a moderately soft dough.
Turn out on floured surface, knead till smooth (5 to 8 minutes). Place in greased bowl; turn once. Cover; let rise till double (about 1 ¼ hours)., 1 inch apart, on greased baking sheet.
Punch down. Divide in thirds; form into balls. Cover; let rest 10 minutes. Roll each ball to a 16-inch rope. Line up the 3 ropes
Braid loosely. Pinch ends together and tuck under. Cover; let rise in warm place till almost double (about 40 minutes). Brush with milk and sprinkle with 1 tablespoon sugar. Bake at 375° for 20 to 25 minutes. Re­move from baking sheet; cool. Makes 1 braid.
White Chocolate Pumpkin Pie Truffles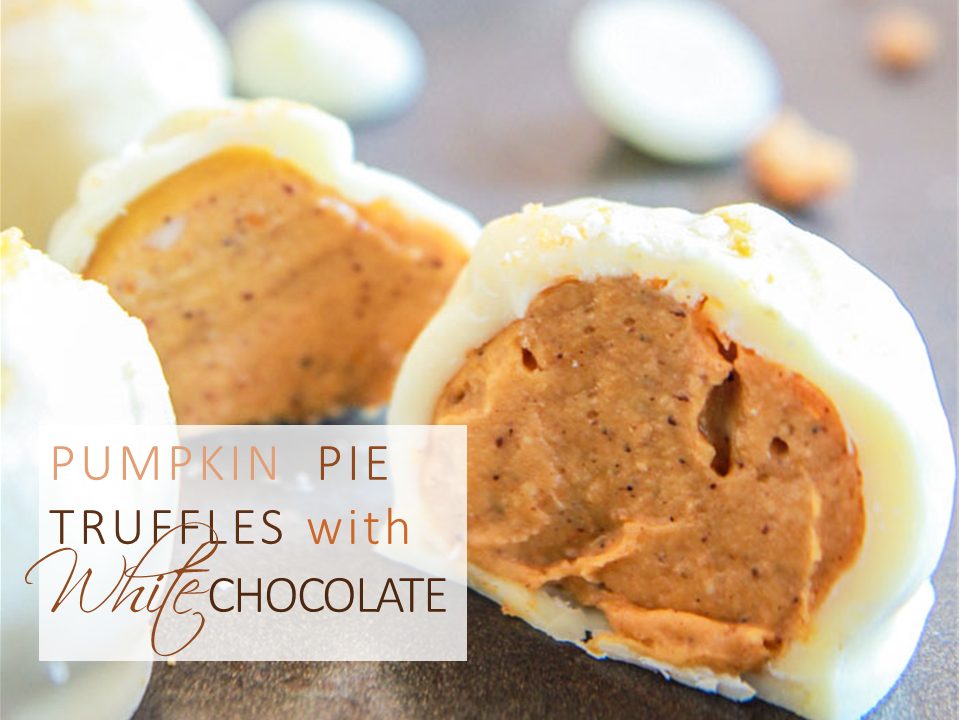 Ingredients
4 ounces cream cheese, softened
1/4 cup powdered sugar
1/2 cup pumpkin puree
1 and 3/4 cup finely crushed graham cracker crumbs
1 teaspoon pumpkin pie spice
4 ounces white chocolate, melted
8 ounces white chocolate, for dipping
Instructions
Beat together the cream cheese and powdered sugar until smooth. Add the pumpkin and beat until smooth. Stir in the finely crushed graham cracker crumbs and pumpkin pie spice. The finer the graham crackers are crushed the smoother the truffles will be. I like to pulse mine in the blender until very fine.
Add the 4 ounces of melted white chocolate and stir until smooth. The mixture will be thick, but still soft. Cover and chill in the refrigerator for at least 4 hours until cold and firm. The graham crackers will absorb the moisture, thickening the mixture so it can be rolled into balls.
After the dough is chilled, roll the truffle mixture into 1 inch balls. The mixture will still be soft, but workable. Chill the truffle balls in again until firm, at least 30 minutes.
In a deep container suitable for dipping, melt the 8 ounces of white chocolate in the microwave in 10 second intervals until melted and smooth.
Dip the chilled balls into the white chocolate and place on parchment paper to harden. You may sprinkle with additional graham cracker crumbs for garnish. Store in the refrigerator.
Holiday Creme Brulee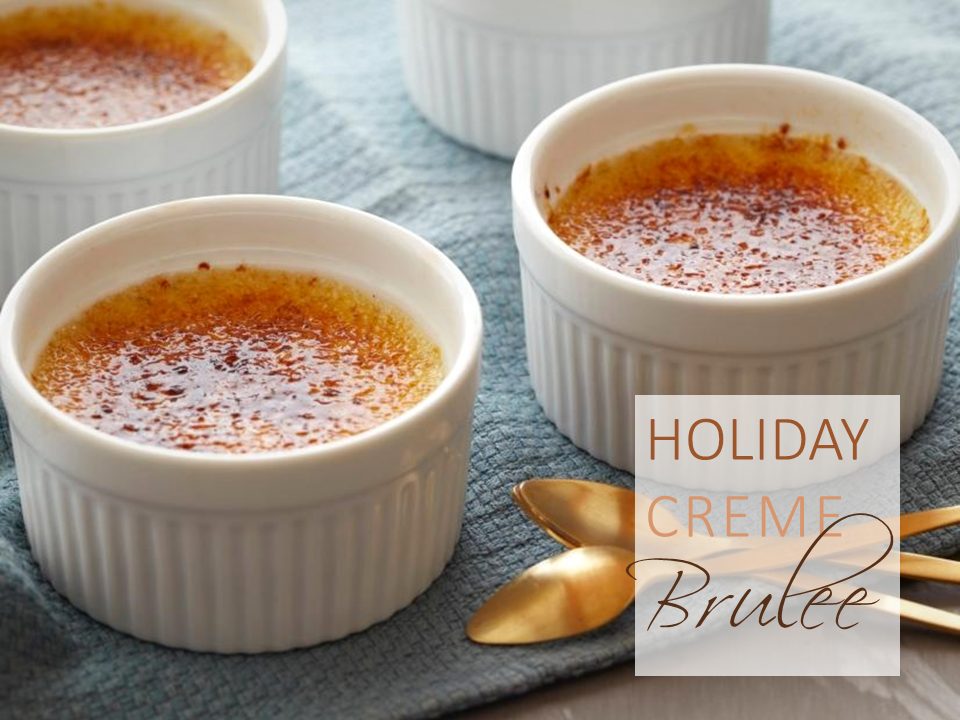 Ingredients
1 full vanilla bean* IDEAL (or 1/2 tablespoon  Nielsen Massey Madagascar Bourbon Pure Vanilla is good substitute)
1/4 teaspoon sea salt
2 cups heavy cream
5 large egg yolks, must be at room temperature*
3/4 cup superfine white sugar, separated
6 cups water
Optional: fresh berries to serve with
*Vanilla bean or superb extract is vital to Crème Brûlée taste
Instructions
Start by splitting the vanilla bean down the center. Scrape the seeds and place into a large bowl.Place vanilla bean pod in a small pot with the sea salt and heavy cream.
Preheat the oven to 325 degrees F. Cook heavy cream mixture just until the cream is simmering. Do not boil! Remove from the stovetop and set aside to slightly cool. Remove the vanilla bean pod (IF using vanilla extract, stir it in here).
 In the bowl with the vanilla bean seeds add egg yolks & 1/2 cup superfine sugar. Beat until mixture is light, about 2-3 minutes. During mixing: Place 6 cups of water in a large pot and heat to boiling point.
Add about 1/4th of the heavy cream mixture into egg + sugar mixture. Mix until combined. Then pour (now tempered) egg + sugar mixture into the remaining heavy cream mixture. Stir until combined. Place the ramekins in metal 9 x 13 baking pan. Pour prepared mixture evenly into the ramekins. Fill metal baking pan with boiling water halfway up sides of ramekins. Bake for 30-35 minutes or until centers are barely set (very slight jiggle). Cool completely at room temperature and then refrigerate for 3-4 hours before serving (Note:can be refrigerated 4-5 days before using).
 Serving:sift remaining 1/4 cup superfine sugar on top of the custards. (Note: use a little more sugar than needed to swirl the dish around and make sure the top is evenly coated with sugar (then just pour extra sugar onto the next ramekin).
 Use kitchen torch to burn (brulee) tops until the sugar melts and browns (or even slightly blackens) a bit. Top with fresh berries and enjoy immediately 🙂
 Alternative to Torch: move oven rack to the top position and heat the oven to a high broil. Once the oven is heated, add the custards topped with superfine sugar to a tray. Place the tray on that top shelf and watch carefully as they broil. It only takes 1-3 minutes so watch closely to avoid burned crème brûlées.
Lemon Blueberry Muffin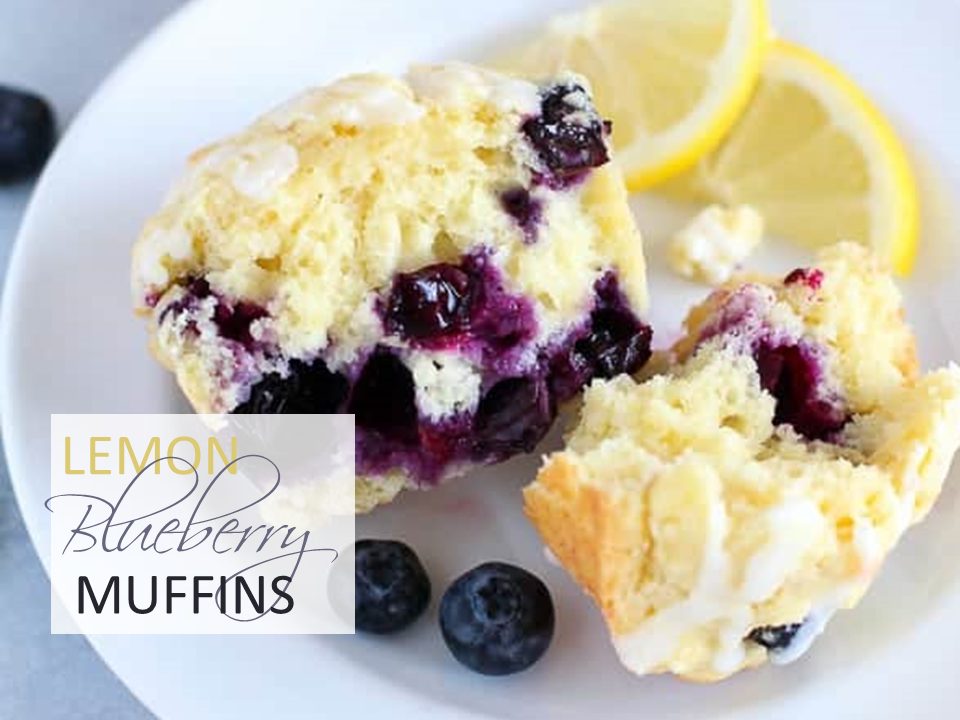 Ingredients
For Streusel Topping:
1 cup all-purpose flour
1/2 cup granulated sugar
½ teaspoon cinnamon (or more to taste)
6.5 Tablespoon unsalted butter melted
For Lemon Blueberry Muffins:
1 ½ cups all-purpose flour
2 teaspoons baking powder
1/4 teaspoon salt • 2/3 cup granulated sugar
1 Tablespoon grated lemon zest
2 eggs • 2/3 cup Greek yogurt
1/3 cup vegetable oil
1 teaspoon vanilla extract
2 Tablespoons fresh lemon juice
1 and 1/3 cups blueberries-fresh or frozen (reserve ½ cup of blueberries for topping)
1 tablespoon flour
Instructions
Preheat oven to 400 F degrees and line standard muffin or cupcake pan with paper liners and set aside.
To make the crumb topping in a small bowl, whisk together flour, sugar and cinnamon, add melted butter and stir with a fork until crumbly. Refrigerate until ready to use.
To make the muffins in large bowl stir together flour, baking powder and salt and set aside.
In a medium bowl place 2/3 cup granulated sugar and lemon zest and rub for a minute. Add eggs and whisk together eggs and lemon-sugar until combined. Whisk in yogurt, oil, lemon juice and vanilla extract (mixture should be pale and yellow)
Fold wet ingredients into dry ingredients and whisk everything together.
Reserve ½ cup of blueberries for topping. Place remaining blueberries in a small bowl. Dust blueberries with 1 tablespoon flour and toss them until all blueberries are coated with thin layer of flour and then fold them really gently in the batter.
Spoon batter into prepared muffin tins, filling maximum 2/3 of each cup and gently tap the pan on the work surface to set. Cover the batter with the remaining blueberries and then cover the blueberries generously with streusel topping.
Place them in the oven and bake at 400 F for 5 minutes, then REDUCE THE OVEN TEMPERATURE TO 375 F and bake 13-15 minutes or until the toothpick inserted in the center comes out clean.
Cool for 5 minutes in the pan then remove muffins and cool on a wire rack.
Espresso Martini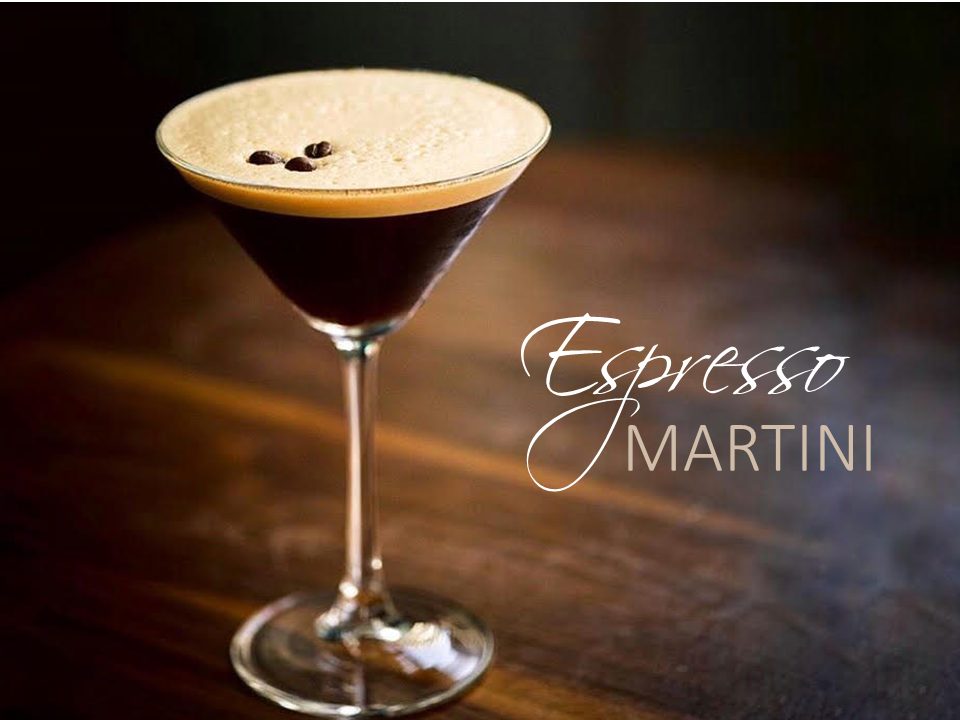 Ingredients
2 oz Vodka
½ oz Simple Syrup
½ oz Kahlua
1 oz Freshly brewed espresso
Steps
Add all of the ingredients into a shaker with ice and shake.
Pour into a chilled cocktail glass.
Enjoy!