Boston Area Business Retreats
MIT Endicott House Boston Area Business Retreats
Your organization needs all the creativity and talent it can find, right? Discover it in your colleagues; the right kind of getaway can unleash unprecedented constructive energy in a relaxed, distraction-free environment. Boston area business retreats at MIT's Endicott House, are exactly what your company, team, office, staff, task force, or department needs in order to bring out the best in your collaborative abilities. 
Your Endicott House staff are experts at helping groups like yours take a hiatus from the everyday. Experienced meeting planners know that the MIT Endicott House is a beautiful and inspiring place for Boston area business retreats where ideas can flow freely. You know that a retreat conveys a powerful message; that your people and concerns are worth investing in. MIT's Endicott House has helped hundreds of groups like yours send that message loud and clear.
Custom Boston Area Business Retreats Package
What kind of getaway do you need? Over the years, we have hosted medical retreats, corporate retreats, training sessions, strategic planning meetings, team building events and countless other customized retreats for groups from the worlds of business, education, medicine, politics, associations and more. Time away to collaborate, decide or simply build unity- you name it, our retreat services team has hosted it.
Retreat packages include lodging in the Endicott Mansion or the adjacent Brooks Center, gourmet meals, a large main meeting room with Wi-Fi and presentation supplies, and the use of our 25 acres of carefully maintained Frederick Law Olmstead-designed landscapes. If your last Boston retreat took place in a hotel or convention center, you'll definitely appreciate a change of venue. Picture your group gathering to talk in a sunlit room with refreshments, comfortable seating, and a view of our meticulously cared-for grounds. Imagine indulging in a delicious luncheon in the Endicott family's gorgeous former living room or out on the airy outdoor terrace.
Convenient Location
Your Boston area business retreats services team is ready to accommodate your special requests, just give us a call. We can't wait to host your next off-site event, whether you are based in Cambridge or Boston (we're only 12 miles from downtown) or any other location. Contact us today!
Let's us Make it Spectacular!
The best venue in the Boston area also has the best event planner!  (and it's included!)
Contact us today for a free tour, free lunch, and a free custom event plan.
"Our Reebok Team had an exceptional experience at the MIT Endicott House. All of the accommodations including the staff and food were stellar.
We hope to have the opportunity to come back again soon!"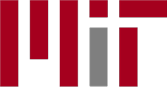 Contact Us for a Complimentary Lunch Tour
Are you an event or meeting planner looking for Boston's smartest destination? Be our guest for a complimentary lunch and estate tour. Colleagues welcome!
The Dedham area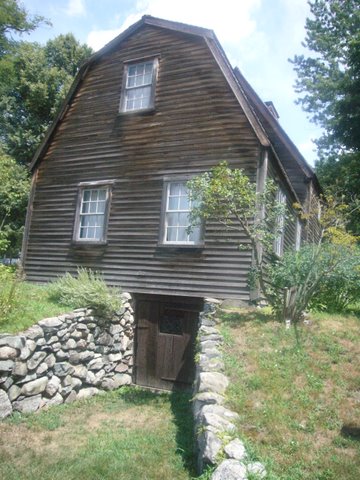 Dedham, about 12 miles south of Boston, and 30 minutes by car is known for its Puritan heritage and well-documented history. The town was settled when the Massachusetts Bay Colony, fearing an attack by natives in the area decided that establishing two inland towns would increase their chances at making the colony and success. One of these locations became known as the Town of Dedham.
From its very beginnings in 1636, Dedham was understood to be a place of serenity. The original Algonquian inhabitants called it "Tiot," meaning "land surrounded by water." The first 30 families that traveled here from Roxbury and Watertown up the Charles River found the broad meadows flanking the river to be just right for building a community. Named for the Essex, England birthplace of a few of the settlers, Dedham's oldest appellation was simply "Contentment."
The Endicott Mansion and grounds continues the tradition of discovering a place to get away, recharge, and come together in a beautiful location. Plan your Boston area business retreat here in our inspiring house and grounds, where enterprising town-builders landed their canoes and fashioned a community.
Benefits of Business Retreats
Bringing your team, department or even your entire staff generates benefits you just can't get any other way. Yes, you want your business unit to be productive and solve problems, but just about everyone involved in your company also wants to enjoy the place where they spend most of their waking hours.
Reduce stress by getting away from the work environment. Allow people to connect without the pressures of deadlines and task lists. Morale goes up when relational stress goes down, and when your staff actually enjoys their working environment a lot more gets done at a higher quality level. It's also a great way to focus once again on the all-too-easily forgotten bigger picture.
Whether you have big decisions to make or just want to get away, consider MIT's Endicott House and grounds for your Boston area business retreats.