Meeting Rooms in Boston MA – MIT Conference Center
Size matters when it comes to the perfect ambiance for effective training sessions, discussions, presentations, brainstorming, decision making, or conversation. There are times when your team needs a smaller, quieter space conducive to interaction. Other events call for something a bit larger so participants can gather in a unified group.
Whether it's two or 100, MIT Endicott House's meeting spaces are carefully appointed to make your gatherings highly anticipated and memorable. Pair your day of sessions with gourmet meals plus refreshments and you've got a world-class event ready for your attendees.
If You're a Meeting Planner, Endicott House is Ready for You
State-of-the-art audio-visual equipment is available throughout the property, as well as traditional presentation supplies. Surrounding your guests are Flemish tapestries, Gothic choir stalls, fine art masterworks and majestic fireplaces- all inspiring  yet comfortable.
The MIT Endicott House also includes an additional suite of modern meeting rooms in the Brooks Conference Center, named for Edward Pennell Brooks, founding dean of MIT Sloan School of Management and a friend of Wendell's from his Sears Roebuck directorate. MIT Endicott House has been the site for the Sloan School Senior Executive programs for over forty years.
Contact Us for Customized Information
We are happy to personally address any of your questions!
"Our Reebok Team had an exceptional experience at the MIT Endicott House. All of the accommodations including the staff and food were stellar.
We hope to have the opportunity to come back again soon!"
Reebok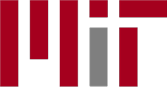 Contact Us for a Complimentary Lunch Tour
Are you an event or meeting planner looking for Boston's smartest destination? Be our guest for a complimentary lunch and estate tour. Colleagues welcome!