Green Initiatives
An Environment for Great Ideas
Our team incorporates thinking green, acting green and proactive efforts to reduce our impact on the environment.
Recently covered on WCVB
Operations
Washing machine water re-claimer
An MIT innovation- water from our laundry is reused using cutting-edge technology.
–
Article from ABC featuring our washing machines
Organic Waste Dehydrator – Ecovim
Cutting edge technology in garbage dehydration. The unit will dehydrate 65 pounds of organic waste in 9-10 hours reducing the material by 85-90%. The water extracted is potable for watering plants and the solid mater (sterile biomass) will be used in our compasting program. We are extremely excited about reducing organic waste and the impact to the Endicott House gardens.
Electrolized water system for environmentally safe cleaning solutions. Click here for more information on this system.
The electrolized water system was featured by the Boston Globe and Fox25.
Electricity ~ 100% from renewable sources
Recycle paper, plastic, glass, cardboard and metals
LED and CFL light bulb replacement program
Fountain water dispenser filter system reducing plastic waste
Kitchen and Dining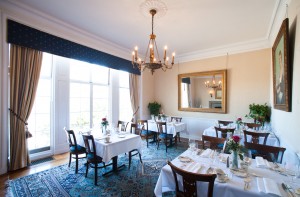 Sustainable and seasonal vegetable garden
Recycle fryer oil to bio-diesel fuel
Corn based disposable serving products
Kitchen composting
Sustainable offerings
Exhaust system controls to reduce energy use
Lodging
Everybody Water – The carton is 100% recyclable, the paper is made from trees from certified forests by the FSC and the cap is derived from sugarcane
Organic guest toiletries
Guest towel reuse program
Ecosmart laundry equipment
50% recycled personal paper products
Reduced flow shower heads & sink faucets
Grounds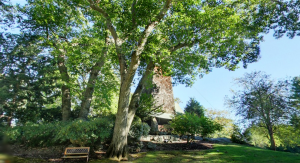 Sustainable Gardens: Our grounds staff manage a seasonal vegetable garden and a Winter greenhouse vegetable garden. Collaborating with Chef Cerrato on the plants selected and managing the harvest schedule to offer clients a unique dining experience.
To support these programs we hold three plant sales, May September and December on the MIT campus where all funds go to support our greenhouse and sustainable programs.
Sustainable Meetings. Join us for a complimentary lunch and estate tour and see what makes Endicott House a special place.
"Endicott House is my favorite workshop venue. A beautiful house set in lovely gardens with first-rate conference facilities and a superb staff, it is the ideal place to hold scientific meetings for small and medium-size groups who really want to get something done and enjoy the experience (including the great cuisine!) at the same time."
"Endicott House is a great asset to MIT - one that can not be duplicated."
"For many years, I assigned a project to my undergraduate students in architecture to design a build a structure to keep the rain, cold and wind out while sleeping over for the night. Endicott was the perfect place to do this.They slept the night in their structures and early in the morning had breakfast. This taught them that design is important, but testing with the elements was most important. Of all the exercises I gave, this one, has always been a highlight of the semester. Without the staff of Endicott and the beautiful setting I would not have been able to give out this exciting assignment. Additionally, I have been at conferences of my department hosted at Endicott, the perfect place to get away from the urban setting of MIT and experience the beautiful setting of Endicott. This is true either in fall, winter or spring. Endicott has always been a special place for conferences."