Address and Contact
Information
80 Haven Street, Dedham, MA 02026
Tel: 617-253-5211 Fax: 781-326-8702
info • at • mitendicotthouse.org
MIT Endicott House is committed to protecting your privacy. We promise to keep all the information that you share with us confidential. We do not share your information with any outside parties.
There's a lot to consider when planning a meeting. Make sure you've got everything covered, download our free guide!
Free Download
Are you an event or meeting planner looking for Boston's smartest destination? Request a proposal today!
Request Proposal
See what makes Endicott special. Be our guest for a complimentary lunch and estate tour. Colleagues welcome!
Plan Your Lunch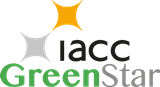 Meeting Sustainability and Green Programs