Test Your Wine Knowledge
$35.00 per person – Minimum of 10 people, 50 maximum
Three wines are tasted ~ a high, mid and lower priced selections ~ can you tell the difference? This is a fun way to test your wine knowledge in a blind taste test. The results of the participants' votes are revealed to the surprised and delighted guests.
Wine and Cheese Pairing
$40.00 per person – Minimum of 10 people, 50 person maximum
Cheese and wine ~ a classic pairing that goes back to ancient civilizations. Experience how wine and cheese do their part to bring out the best in each other. Three wines are selected to pair with the cheeses that bring out the best quality of each wine; your taste is the judge.
Chef Cerrato Demonstration
$35.00 per person – Minimum of 10 people, 50 maximum
Chef Eddie will share the secrets of his famous dressing. Learn the technique and proper portions in making true balsamic vinaigrette. Learn the diverse applications that go beyond salads. Session concludes with a sampling and a bottle to try at home.
Chili Cook-off
$40.00 per person – Minimum of 15 people, 50 maximum
Teams battle for the title of "best chili" as they create their unique concoction using "secret" ingredients. Whose chili will prevail? Chili can be packaged to take home or served as part of your lunch or dinner.
Pie Making
$40.00 per person – Minimum of 15 people, 40 maximum
Chef Eddie will demo and instruct group to make pies. Included in each teambuilding are all ingredients and recipes. You will have a choice of one seasonal pie filling from a list of seasonal fillings offered by our Executive Chef. You will learn the lifetime skill of how to make great crust, seasonal filling, pie lore plus so much more! Each student will finish class with a pie hot from the oven or ready to bake at home.
Iron Florist
$40.00 per person – Minimum of 20 people, 40 maximum
Teams compete to craft the most unique, creative and outrageous arrangements by incorporating the items found in the "secret component box". The winning team is crowned Iron Florists. The arrangements that are made by the teams are raffled off to be taken home by guests.
Everything Herbs ~ Beyond the Growing Season
$35.00 per person – Minimum of 20 people, 40 maximum
Discover traditional and contemporary techniques that extend the life of herbs long after the growing season has ended. Learn how to add flavor to every day meals; decorate and add fragrance your home with many skills used by early American settlers. You will experience how make and use dry herb bouquets, how to use fresh or dried herbs to make bread, flavored butter, oils and more. Each guest is presented with a departing "gardeners" gift and instructions to take home.
Potting and Nurturing Orchids
$45.00 per person – Minimum of 10 people, 40 maximum
Learn how to plant and maintain your own flowering orchid. Our head gardener will provide instruction to dispel myths and provide helpful tips. Everyone departs with their own orchid.
Customize a Course
Call for pricing
Ready to boost your team spirit, rapport, and problem-solving power? Customize a course with physical and mental challenges for all ages and levels of fitness at Eagle Obstacles!One of the best parts about obstacle course racing is working as part of a team.  At Eagle Obstacles, you can strengthen your team's connection and build everlasting bonds in an exciting and truly one-of-a-kind way.
We work with you to customize a course with physical and mental challenges to suit your team's needs.
Through these challenges your team will…
Take risks together
Build trust
Develop problem-solving skills
Work on communication
Feel the mutual satisfaction of success
From our Mystery Partners
Clue Mystery at The Mansion
Call for pricing
Meet in a gorgeous mansion and wander through the impeccably manicured property as the guests of Mr. Boddy, owner of Clue Manor. But when your host is found dead during the party, a private investigator needs your help figuring out who did it, what weapon was used, and where the crime took place. Was it Miss Scarlet with the candlestick in the Music Room? Or perhaps Professor Plum used the revolver in the Gun Room? Work as a team to interrogate the suspects, collect the clues, and solve this life-sized board game. Facilitated by our partners at Head First Events.

---
All Prices subject to a 21% Administrative Fee (Not Gratuities) and State & Local Taxes.
Team Building and Meeting Enhancements – 2019
"Over the past 16 years, I've spent more room-nights at the MIT Endicott, than any other hotel in the world.  We have created, managed and lead, more than a dozen 5-day events there, and used every inch of the facility.  Without question, from food, to friendliness, to service, to grounds…and everything in between, the Endicott house is hands-down, my favorite place to have events."
Rick Sapio
Be our guest for a complimentary lunch & tour, see what makes Endicott a special place for meetings.
MIT Endicott House - Your home for group retreats
"You will not find a more impressive place to hold an event than MIT's Endicott House. There is something uniquely and refreshingly civilized about the environment ­ the buildings and gardens are a relaxing and pleasant departure from the bustle of campus. I take particular pleasure in having students experience an event at the House. They are invariably astonished that MIT boasts such a refined and architecturally stunning facility, and that, as part of our community, they have the privilege of enjoying it."
Prof. John G. Kassakian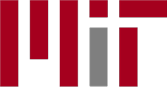 Contact Us for a Complimentary Lunch Tour
Are you an event or meeting planner looking for Boston's smartest destination? Be our guest for a complimentary lunch and estate tour. Colleagues welcome!