Team Building
All packages are custom-developed. Please inquire for pricing.
Cocktail Wars
Teams are asked to design cocktails and are judged on the recipe, presentation, taste and marketing of their cocktail in a timed event. Similar to the show Chopped.
Tastings & Pairings
Tastings & Pairings:
Wine & Cheese Tasting
Local Craft Beer & Cheese Tasting
Champagne, Prosecco & Spanish Cava Tasting
Bourbon Tasting
High Quality Selections, Educational Led Discussions
Pizza Making
Learn the secrets of great pizza. Create your pizzas choosing from a variety of fresh toppings. Your masterpieces will go into the oven to cook. Once they are ready, you will be able to sample the fruits of your own and your colleagues labor. Compare notes on your culinary journey over a meal including your pizza, antipasto, salad and cannoli with gelato.
Chili Cook-off
Teams battle for the title of "best chili" as they create their unique concoction using "secret" ingredients. Whose chili will prevail? Chili will be served as part of your dinner as part of a Southwestern themed meal.
Apple Tart Making
Everyone loves a good tart; but have you tried making one? Well you have won the golden ticket! You will be instructed by our Chef through all the steps of the baking process, and will be able to design and decorate your tart. Tarts will then either be enjoyed by the group or packaged up to take home with you.
Make Your Own Pretzels & Craft Beer Reception
Learn how to make your own soft pretzels. Find out more about some great locally sourced craft beers. See why this amazing pairing has been around for so many years, while enjoying an assortment of our Chef's favorite appetizers and an assortment of craft beers.
Cookie Decorating
Make your own seasonal cookie creations, with decoration and icing. Your cookies will be packaged for you to take home.
Mason Jar Floral Arrangement or Wreath Making
Learn to trust your own vision while you are creating a work of art. Pick one of the items above for your group to make. You will use the flowers that are in season or seasonal items to make your wreath. Bring home this item to be enjoyed by yourself or to give as a gift.
From our Mystery Partners
Clue Mystery at The Mansion
Call for pricing Meet in a gorgeous mansion and wander through the impeccably manicured property as the guests of Mr. Boddy, owner of Clue Manor. But when your host is found dead during the party, a private investigator needs your help figuring out who did it, what weapon was used, and where the crime took place. Was it Miss Scarlet with the candlestick in the Music Room? Or perhaps Professor Plum used the revolver in the Gun Room? Work as a team to interrogate the suspects, collect the clues, and solve this life-sized board game. Facilitated by our partners at Head First Events.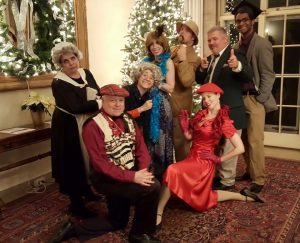 ---
All Prices subject to a 21% Administrative Fee (Not Gratuities) and State & Local Taxes.
Team Building and Meeting Enhancements – 2022
"Over the past 16 years, I've spent more room-nights at the MIT Endicott, than any other hotel in the world.  We have created, managed and lead, more than a dozen 5-day events there, and used every inch of the facility.  Without question, from food, to friendliness, to service, to grounds…and everything in between, the Endicott house is hands-down, my favorite place to have events."
Be our guest for a complimentary lunch & tour, see what makes Endicott a special place for meetings.
MIT Endicott House - Your home for group retreats
"You will not find a more impressive place to hold an event than MIT's Endicott House. There is something uniquely and refreshingly civilized about the environment ­ the buildings and gardens are a relaxing and pleasant departure from the bustle of campus. I take particular pleasure in having students experience an event at the House. They are invariably astonished that MIT boasts such a refined and architecturally stunning facility, and that, as part of our community, they have the privilege of enjoying it."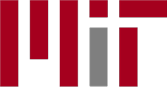 Contact Us for a Complimentary Lunch Tour
Are you an event or meeting planner looking for Boston's smartest destination? Be our guest for a complimentary lunch and estate tour. Colleagues welcome!