The MIT Endicott House provides exceptional conference services to satisfy any business's needs.
Our professional conference and corporate events planners are on hand to assist and guide you in the planning process. All logistical information is thoroughly reviewed to exceed your expectations.
We will take care of every detail about your corporate event, including:
For a premier conference experience, contact us today to discuss your next corporate events or join us for a complimentary lunch and estate tour.
Download our brochure and learn what makes Endicott House Boston's Smartest Destination.
"Over the past 16 years, I've spent more room-nights at the MIT Endicott, than any other hotel in the world.  We have created, managed and lead, more than a dozen 5-day events there, and used every inch of the facility.  Without question, from food, to friendliness, to service, to grounds…and everything in between, the Endicott house is hands-down, my favorite place to have events."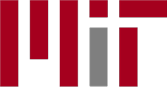 Contact Us for a Complimentary Lunch Tour
Are you an event or meeting planner looking for Boston's smartest destination? Be our guest for a complimentary lunch and estate tour. Colleagues welcome!
Conferences Services- Planning
Planning anything is stressful.  Planning a conference that people will love and things will actually get done is a whole other level.  And with any big project, it's difficult to know where to start. The staff at  MIT Endicott House offers assistance with everything from logistics, dining options, technology and more.  Here's a jumping off point for everything you need to have a great conference, not just another meeting.
The Venue
The venue is probably the most important part of any conference.  It can make or break the entire event. From great service to the convenient location, it's hard to find something that has it all.  Here are some things to look at having at your venue:
Venue with great location, services and

that something special

Catering (don't forget snacks!)

Lodging

Transportation

Event Planning Help
The MIT Endicott House is a secluded estate located 12 miles from the MIT Campus — close to  Boston Logan Airport and Providence T.F. Green Airport. It is not an ordinary conference center. The award-winning facility is located in a secluded landscaped setting on 25 acres in the historic town of Dedham, MA. The stunning French Manor-style mansion features breathtaking vistas of the Blue Hills, alongside beautifully preserved and maintained gardens.
The Agenda
Conferences are meant to get stuff done.  But how do you make sure it happens? Between keynote speakers and breakout sessions, it's easy to get caught up in the logistics and forget about the actual goal.  Here are some things to maximize your agenda:
To-The-Point Activities (don't let people fall asleep!)

Get Outside!

(Really.  More sneakers, less loafers)

Breakout Sessions
The staff at MIT Endicott House can help you plan activities appropriate for your event. The lush gardens make a great setting for outdoor team building exercises. There are indoor dining options for formal affairs and outdoor dining options for elegant garden parties. The Brooks Center offers a 90-seat amphitheatre with the latest conference and computer networking technology, and three seminar rooms.
The Little Things
Maybe the hardest part of planning a conference is all those little things that pile up on your to-do list.  An hour here and fifteen minutes there really adds up. Here are some of the little things you might be forgetting:
Attendance Favors

Transportation from the Airport

Parking Arrangements

Decorations
For group arrivals, airport shuttle service between either Logan or T.F. Green Airports and the MIT Endicott house can be arranged. Additionally, shuttle service can be provided for each MIT group through the MIT Parking and Transportation department for an additional cost.
If you are looking for a conference venue that has all this and more, check out MIT Endicott House.  We have everything you need plus experienced, in-house event planners to help you every step of the way.  With a diversity of extra activities and beautiful spaces, you can find everything here. Take a tour and have lunch on us by calling 617-253-5211 or by clicking here.