The MIT Endicott House provides exceptional conference services to satisfy any business's needs.
Our professional conference and corporate events planners are on hand to assist and guide you in the planning process. All logistical information is thoroughly reviewed to exceed your expectations.
We will take care of every detail about your corporate event, including:
For a premier conference experience, contact us today to discuss your next corporate events or join us for a complimentary lunch and estate tour.
Download our brochure and learn what makes Endicott House Boston's Smartest Destination.
"Over the past 16 years, I've spent more room-nights at the MIT Endicott, than any other hotel in the world.  We have created, managed and lead, more than a dozen 5-day events there, and used every inch of the facility.  Without question, from food, to friendliness, to service, to grounds…and everything in between, the Endicott house is hands-down, my favorite place to have events."
Rick Sapio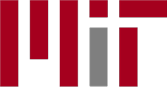 Contact Us for a Complimentary Lunch Tour
Are you an event or meeting planner looking for Boston's smartest destination? Be our guest for a complimentary lunch and estate tour. Colleagues welcome!