Complete Meeting Packages
Our complete meeting packages are all-inclusive and address every need you may have.
See below for what we offer to our valued guests.
Meeting Inclusions:
Guest Room, Single Occupancy, limited double occupancy available
One Primary Conference Room
Continuous Beverage Station
Three Meals* – Breakfast, Lunch, Dinner
Morning Break Station
Afternoon Break Station
Standard Audio/Visual Equipment
Standard Conference Supplies
On Site Conference Coordinator
Be our guest for a complimentary lunch and estate tour!
5 PLUS GOLD STARS – The MIT Endicott House is a fabulous setting to host an overnight conference or luncheon.  The gorgeous ambiance, private setting, superior food quality, price point, and personalized customer service are the reasons my division at Lincoln Laboratory returns every year.  The management at the Endicott House "magically" make each year better than the year prior….I can't wait to see what they have up their sleeve for next year….because the Scotch Tasting was pretty awesome in the Gun Room at our recent event.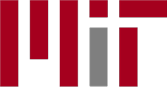 Contact Us for a Complimentary Lunch Tour
Are you an event or meeting planner looking for Boston's smartest destination? Be our guest for a complimentary lunch and estate tour. Colleagues welcome!