The MIT Endicott House… An exceptional venue for Boston Corporate Events
You've got big decisions to make. Let us take care of the small ones, like finding the perfect venue for your board meeting, team building retreat, departmental conference or whatever your company needs to get away for work or relaxation. Our Boston corporate events team can make it happen! 
Our corporate events planners have one job to do: help make your event a resounding success. We're there for you in every phase of the planning process. All the logistics, deadlines and details are as good as done, before, during and after your event. Exceeding your expectations is what makes the MIT Endicott House Conference Center truly one of a kind.
You're always invited to take advantage of our  complimentary lunch and estate tour to get a better taste of what we have to offer your group.
Your Accommodations
Book your stay at the Endicott House and your to-do list will disappear! We'll take care of…
Your stay will center on the former Endicott Mansion, in all its old world glory. Boston businessman H. Wendell Endicott purchased the property in 1931, employing the well known New York architect Charles Platt to design the French manor style mansion.

Five years of construction included extensive use of European influences and craftsmanship, resulting in the complete elegance of every detail. Wherever you go in the mansion, you're surrounded by fine art, like the delicately painted ceilings in the living room, the antique fireplace mantels, rare oil paintings, tapestries, oriental rugs; even a pair of ornate Gothic choir stalls.
Combine old-world craftsmanship with our vision for providing a unique space for groups to meet and you get a beautifully inviting place with all the modern communications capabilities any group needs. The House offers four lovely and distinctive meeting rooms, perfect for training seminars or executive sessions for up to 100 attendees.
The adjacent Brooks Center gives you access to an additional 90-seat amphitheater and four more seminar rooms. With 13 guest rooms in the mansion and an another 24 in the Brooks Center, you can invite quite a few overnighters. We will set up and test any audio-visual equipment you need for your meetings.
Our repeat visitors rave about dining options. Whether you gather in the old living room or out on the covered veranda, our chef will impress your attendees and make your event planner look like a genius.
Breakfast and lunch are usually taken buffet-style. The evening meal is curated by the Endicott house's own chef. Refreshment breaks feature coffee, tea and bottled beverages, available throughout the day along with baked goods, fresh fruit and other snacks.
Details for Boston Corporate Events at the Endicott House
Here's what we normally include in an all-inclusive corporate events package:
Guest Room, Single Occupancy, limited double occupancy available

Continuous Morning & Afternoon Refreshment Breaks

Breakfast, Lunch, Dinner

One Primary Conference Room

Standard Audio/Visual Equipment

Standard Conference Supplies

On Site Conference Coordinator

Business Center

Complimentary LCD Projector (1) with screen
Our Recreational Day package offers a themed menu, and the full use of our recreational facilities and grounds. Recreation Day package pricing is based on your chosen menu theme.
Learn, think and plan surrounded by 25 acres of Frederick Law Olmstead-designed landscaping. Also available for a bit of friendly competition are spaces for volleyball, horseshoes, badminton, croquet, bocce, wiffleball, and a Wii if you want to bring it indoors.
There's also a professional team building obstacle course on the grounds, for the more athletically inclined.
It doesn't have to be strictly Boston corporate events business. We host company picnics, celebrations, and relaxing rewards for a job well done. Whether you visit  just for the day or for a full week, we make it almost impossible to have a less-than-perfect time away.
Our passion for hospitality means you get the finest possible corporate off-site event. MIT Endicott House is only one half hour from downtown Boston, and conveniently located off Route 128.
Contact Us for Customized Information
We are happy to personally address any of your questions!
"Our Reebok Team had an exceptional experience at the MIT Endicott House. All of the accommodations including the staff and food were stellar.
We hope to have the opportunity to come back again soon!"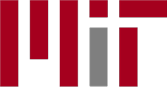 Contact Us for a Complimentary Lunch Tour
Are you an event or meeting planner looking for Boston's smartest destination? Be our guest for a complimentary lunch and estate tour. Colleagues welcome!