When you book a day meeting at the Endicott House, you will find the latest technology, conference amenities, world ­class accommodations and an inspiring location in a quaint idyllic setting. Nestled on 25 acres of magnificent landscaped grounds and lush peaceful woods. Our expansive outdoor venue is a favorite of corporate and collegiate groups alike.
Meetings are our business, and we believe we know how important it is to open one's mind to new and exciting ideas. The ambiance of the estate is conducive to creative thinking and endless possibilities. From start to finish, your meeting attendees will feel welcome and will leave having experienced the very finest conference center in New England.
We offer a variety of meeting and event packages:
DAY MEETING:
Full Day Packages – Half Day Packages – Luncheon Meetings – Breakfast Meeting
Meeting room layouts to suit your needs. Ideal for suburban companies and local colleges.
Minutes from downtown Boston.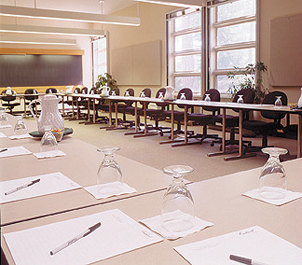 Full Day Meeting Package Inclusions:
One Primary Conference Room
Continuous Beverage Station
Continental Breakfast
Morning Break Station
Buffet Luncheon*
Afternoon Break Station
Standard Audio/Visual Equipment
Standard Conference Supplies
Onsite Conference Coordinator
There's a lot to consider when planning a meeting. Make sure you've got everything covered; use our free conference planning guide!
"I have worked with the team at the MIT Endicott House for over eight years, and they are by far my favorite vendor. The professionalism and outstanding level of service they provide is second to none. When you work with the Endicott House, you can rely on the answer being "yes" before you even ask the question. They pride themselves on exceeding expectations and ensuring every event – no matter how big or small – goes off with a smile and without a hitch. Every level of staffer is dedicated to your satisfaction, and they deliver!"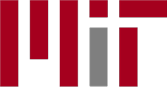 Contact Us for a Complimentary Lunch Tour
Are you an event or meeting planner looking for Boston's smartest destination? Be our guest for a complimentary lunch and estate tour. Colleagues welcome!