Brad Endicott grew up at the Endicott House; his father, Wendell Endicott, later donated the mansion estate to Massachusetts Institute of Technology. 
Imagine having a playground that included acres of gardens or completing homework, eating breakfast and sleeping among the Old World grandeur of a French chateau. That was how Bradford Maxwell Endicott spent his childhood, an experience that helped set the stage for a life of adventure as philanthropist, world traveler, adventurer, scientist, fish farmer, butterfly expert, author, shoemaker, hunter, art collector, diver, conservationist, trout and salmon fisherman, photographer, dancer, raconteur, trustee and lover of all things maple and sugar.
Brad Endicott peacefully passed away recently from his home in Vero Beach, Florida at the age of 91.
He was born in 1926 to Henry Wendell Endicott and Priscilla Maxwell, he grew up at Endicott House, attended Dedham Country Day School and then St. Marks Prep. He earned degrees from MIT and Harvard. He was also a Board Member of the Handel and Haydn Society, a Patron of the New York Baroque Collegium, and Chair of the Grants Committee on the Council for the Arts at MIT (CAMIT). He was a mentor and benefactor to countless students enabling them to attend university, as well as charitable organizations focused on health and education. Fluent in four languages, his only regret was that he had never set his sights on becoming US Secretary of State, as he would have been an excellent one.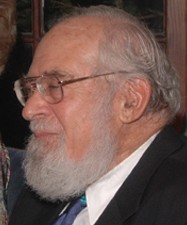 Brad Endicott was also known for his big heart. He was a beloved husband, brother, father, grandfather and most dear friend to many.
Brad Endicott's father, Wendell Endicott, generously donated the MIT Endicott House, complete  with all the family portraits and furnishings, to the Institute. He was an active member of the MIT Endicott's Board of Governors.
He will be remembered for his insatiable curiosity which remained unquenched until the day before he died; his open arms and interest in every life form he ever met; his love of America and its democracy; his deep interest in understanding other cultures and how they related to his own; his acute powers to manage Trusts in turbulent times and markets; and his wit and contagious laugh.
"No one ever loved and appreciated life more, nor made better use of it," reads his official obituary.