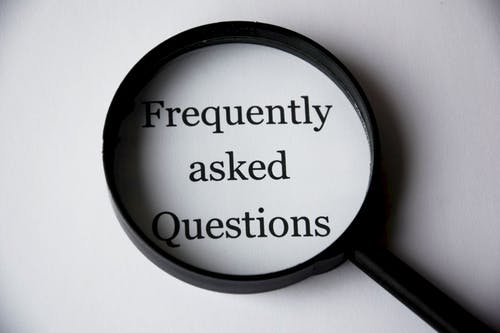 The first step an event planner should take in finding the perfect venue is ask a lot of questions! The main question you need to have answered falls under this one: Can this venue handle my event?  Here are some questions to help you identify what you really need in a conference venue.
Is There Ample Space?
Eliminate a number of options with this- is there enough space for both the number of guests or clients expected and the various events you wish to hold? For example, you may wish to host a job fair and then have a special dinner for the VIPs who participated. You will have to have enough space for both the fair and the dinner as the catering personnel will need time and space to set up. Be sure that you do not max out a room capacity. You will also want to fit in tables, chairs and decorations comfortably.
Is the Location Convenient?
If you want your participation to be high, be sure to choose a location that is easy to find and get to. Select a venue that is near major highways and is a central area that most of your participants are familiar with and can reach quickly and easily. In your communications, be sure to include simple maps and directions to the event location. If possible, see if your venue can provide transportation to transit hubs.
Is there enough parking?
Parking can be essential. If the guests are arriving by bus, this may not be a concern, but if most are driving their own vehicles, you will want to provide safe and easily accessible parking. Be sure to check for handicap parking spaces for those who may need it.
Will you be able to 'plug in'?
From electric plugs to WiFi, you want to make sure that everyone can be connected. If you need large amounts of power for your function, be sure to ask about the venues capacity. You would hate to book a venue and then find out that the power is not enough for an event you booked or that there are not enough outlets for a specific training session. Check on other extras that may be necessary such as screens, microphone systems, staging, and lighting controls. Be sure to tour the facility and speak with the in-house audio-visual team.
What are the catering requirements?
If food is involved, which it usually is, be sure to read all of the requirements very thoroughly. Some establishment require a professional catering business to come in and supply meals, snacks, and bars.  Others may require you to use the on-site kitchens and menus. You may be able to narrow down your choices by reviewing with the onsite event planner exactly what you'll need for refreshments and meals. Localities have their own beverage regulations so if you plan on serving alcoholic beverages, be sure to be familiar with them. For example, some may require the bartenders to show proof of certification and training. Ask your venue if they are able to coordinate the catering and beverage services.
Can we agree?
Make a point to not just ask what you can do within the walls of the facility, but also what is not allowed. One example is asking about the use of tape, tacks, or other means of affixing things to walls. Don't scramble for a solution because of restrictions. Go over any plans you have for directional signs, brainstorming panels or anything else that may need a temporarily prominent place in the facility. If you are unsure about how to decorate, ask the venue for their recommendations or consider hiring an event planner to assist you, and you're sure to arrive at a great compromise.
What is included in the base price?
Be sure to read the initial proposal carefully. Especially note the beginning and ending times that you are allowed inside the event center. You need to make sure you and your vendors have plenty of time to set up and break down. Watch specifically for extra fees such as cleaning charges, security fees, service fees, gratuities, and damage deposits. If a vendor is not upfront about charges or what each fee pays for, you may want to look elsewhere.
Is the Cost Reasonable?
Be sure to compare the cost of the event venue to other comparable outlets in the area.  First time event planners may be shocked at the initial price for a great venue, but rest assured that every penny should be put to good use.  A less expensive facility may save you a few dollars up front but may end up costing the quality of your event.
We love it when we get to interact with event planners on their ideas for a superb event that meets all their goals! The staff at the MIT Endicott House would be happy to work with you on your upcoming events of all sizes.  Call us today at 617-253-5211 or fill out an online contact form for more information and we will get back to you as soon as we possibly can- we can't wait to help you plan your ultimate getaway.
Planning an offsite event for your team? Find out more about how MIT's Endicott House can help with your Boston Corporate Events
See what makes Endicott special. Be our guest for a complimentary lunch and estate tour. Colleagues welcome!