When considering a venue for your next conference, retreat or offsite meeting, it's important to understand how the space you choose sets you up for success or just another meeting. The overall atmosphere of the place including the furniture, layout, decorations and other elements affecting ambience of a space can significantly impact attendees' engagement, enjoyment and productivity.
Design Principles and Productivity
Meeting planners don't always think about the link between the way a meeting room is designed and the experience of the attendees. We know there's a long list of requirements like dining options and guest room costs, but the feel of the meeting space should find a place at the top of that checklist. A bit of psychology can make a big difference in your attendees' time with you.
1. Control and Flexibility Reduce Anxiety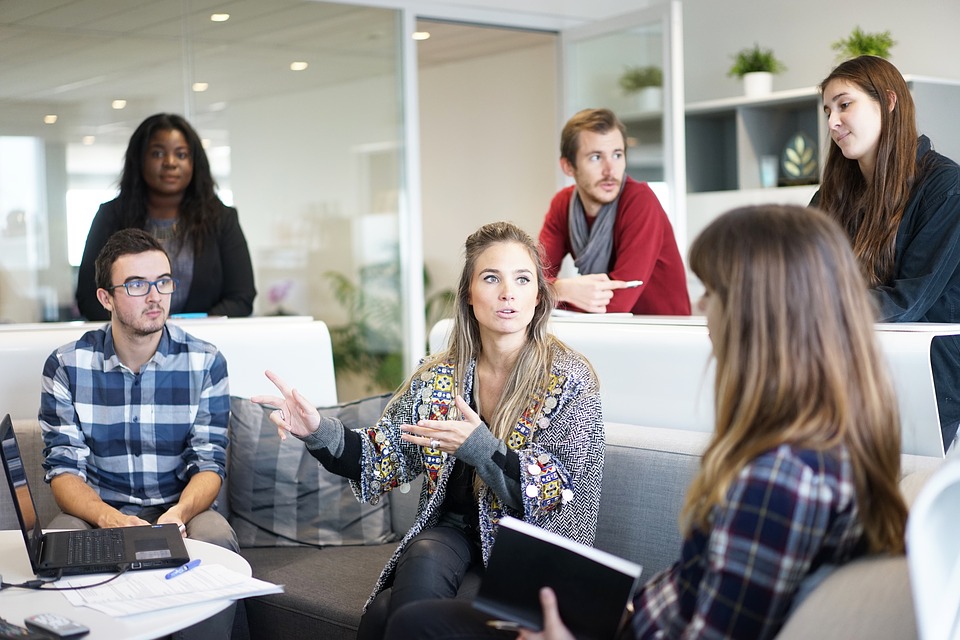 A study on knowledge worker performance from the RCF Group shows that when people feel a sense of control over their environment they tend to be less anxious. This principle can be applied to meeting facilities and workplaces in general. Meeting attendees will likely feel more at ease if they are able to have control over factors like the lighting and HVAC settings.
A room furnished with items like tables and chairs that can be easily altered will make attendees feel as if they have more control over the space they are in. This will encourage them to re-design the space as they see fit, ultimately allowing them to become closer to one another, both physically and emotionally.
2. Circular Shapes and Soft Lines Encourage Openness
The shapes and lines in a venue help to solidify the mood of the inhabitants of the space. Conference rooms that utilize soft lines help to cultivate a more pleasant experience, as softer lines put people at ease. Similarly, venues should take advantage of circular shapes when decorating, as circles work to communicate feelings of openness and balance.
To incorporate this sense of balance and peace into a conference room, it is suggested that facilitators use round tables instead of rectangular or square ones. With round tables, all attendees can look at one another without emphasizing the perception of hierarchy or imbalance.
3. Fewer Constraints Eliminate Stress
A conference room that is too confined can easily make meeting attendees feel anxious and uncomfortable. Facilitators should take this into consideration and remove unnecessary barriers to movement like extra furniture or chairs, as these interrupt the flow of the space. Choosing a venue that has large windows, ample lighting, and high ceilings will make for an environment where attendees feel comfortable, as they will have more space to move around.
When searching for the best conference room, facilitators should think outside of the box. Unconventional venues that offer scenic views, lots of varied spaces and open meeting areas make for a better focus on what you want to accomplish at your gathering. We all want our meetings to work!
Spaces that make use of these design principles will automatically make attendees feel more comfortable and creative when gathering together for a conference or meeting. While corporate spaces are typically the go-to for meetings, why not choose a different type of space?
Find out if MIT's Endicott House fits your intentions for your next corporate retreat or meeting. Sign up for a luncheon tour here, or contact us to start the conversation.

Find out more about Endicott House's meeting facilities and services