Important Tips for Planning Safe Post-Covid Events
by MIT Endicott House
This is the time we've all been waiting for. Since the start of the COVID-19 pandemic, everyone has been itching to get back out into the world and attend our favorite events. Now that many restrictions have been lifted, event planning for businesses has come back in full swing. However, companies still have to be cautious when having gatherings to ensure the safety of their employees. So here are important tips to consider in order to have enjoyable, but still safe post-COVID events.
Pick the Right Venue
When picking a venue, it's no longer just about being able to fit all of your attendees in that space. Companies have to choose a venue that can accommodate any safe gathering guidelines they may have to follow. Is the location going to be spacious enough for social distancing? Is there easy access to restrooms for hand washing or hand sanitizing stations? Keeping these questions in mind will help narrow down your venue search and lead you to the best fit for your specific needs.
Communicate With Guests
It's important to make sure your attendees feel comfortable at an in-person event. There are several simple ways to get an idea of what's on their minds. Sending out surveys, polls, and asking questions through social media posts could be very beneficial during the planning process. This also lets the attendees know that you care about their health and safety which goes a long way in building trust and being able to count on their attendance in the future.
Incorporate Contactless Tools
Utilize technology and offer alternative ways for guests to check-in, answer questions, and give feedback. QR codes are a simple way for people to get to the same place without having to be in physical contact with each other or the same items. This is commonly used in restaurants to access menus, but can be used to access any website or document you want attendees to get to. There are also free QR code generators that make creating them for an event even easier.
The most important goal to have when planning safe post-COVID events is to ensure that everyone involved in the event feels comfortable. This isn't just for a company's reputation, but for the genuine desire to keep everyone healthy and safe.
MIT Endicott House provides event spaces that can accommodate any of your company's safe gathering guidelines. It's our goal to provide guests with everything they need for a safe and enjoyable event. If you're interested in learning more about our estate and event options, contact us today!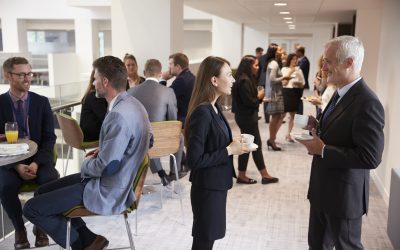 Hosting a multi-day conference can offer a wealth of benefits that can ultimately lead to a more successful and memorable event.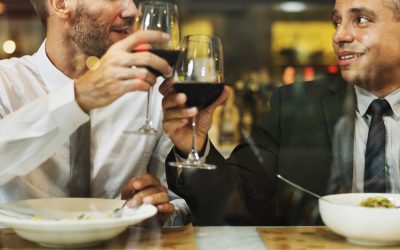 Organizing a work dinner that is fun for all the attendees while remaining appropriate can be like walking a tightrope.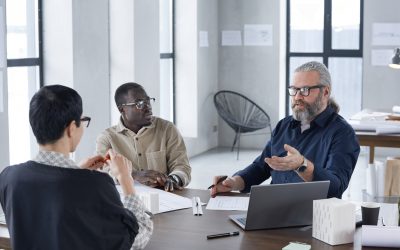 It seems like virtual meetings are assumed to be the default now. Have in-person meetings lost their value?