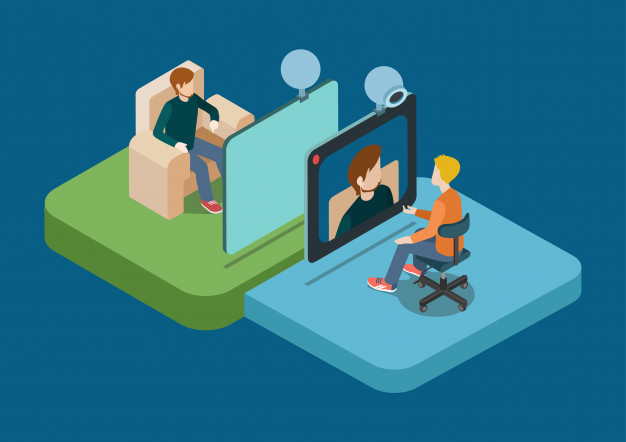 With the coronavirus still keeping many at home, you may think putting on a conference right now is impossible. Luckily, with modern technology, virtual events may temporarily be the new norm.
Small to medium events for businesses, scientific associations, academic groups and medical groups, as well as others can utilize this method of a hybrid "glocal" (global and local combined) format for meetings. Aside from being aware that you may have technical glitches or noise that distracts, there are other challenges in which you may want to be aware of while at the planning stage of your event.
Guidelines
Since this type of meeting is not the same as those that are face-to-face, other means must be used to orchestrate the virtual conference and keep the attendees engaged.
Enlist virtual presenters

Prepare an online program, rather than printed

Work with the best AV professionals

Test AV setup and software

Give moderators and presenters intensive instructions

Record events to post later

Share discussions and hashtags on social media
What Type of Gear is Needed?
Vimeo has software technology and tools for live streaming. If you choose not to hire an AV professional, you will need a high quality camera or webcam. The right microphone is a good investment, since great video and audio work together for the benefit of the company as well as attendees.
Pay attention to power requirements and those of your venue. You don't want to trip the circuit board in the middle of a presentation, causing distress for all. It means communicating thoroughly with the venue before the presentation, with the planner asking the hard question of, "do you have adequate power?" You will also need bandwidth that is adequate and a good internet connection.
You want no surprises, such as insufficient power, to destroy your conference the day of the event.
Your Event Partner
A company that has live streaming experience, such as Convene, has the experience to anticipate what is needed for video conferencing, thus reducing added stress. This can keep the costs lower when buying equipment or licensing live streaming software.
Test, Test and Test Again
You will want to test primary equipment workflows, backup equipment workflows, video quality, audio quality, internet connection and more. Upload speeds are also important, as you want attendees to remain engaged. You will also need enough bandwidth for any live attendees who are using their cellphones while the presentation is on.
Keep Them Engaged
A television format, with a small live audience, such as if viewers were watching a SportsCenter broadcast or a news discussion, can hold and capture the attention of your virtual attendees. The idea is to make it entertaining as well as informative.
Be Flexible
Even with the global disruption, technology is allowing great events that incorporate new methods of meeting; flexibility is important, especially now.