Holiday Gift Ideas | 2022
What better present than the gift of an experience! We have multiple events and offerings to create the fondest of memories with a special program of your choice! Here's to the very happy and fulfilling holiday!
MIT COOK (Culinary Offerings from Our Kitchens) Book
On Sale Now!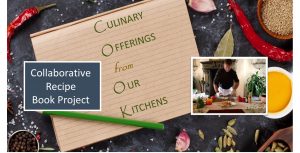 MITAC (MIT Activities Committee), the MIT Endicott House and MIT Women's League are pleased to present a community collaboration of recipes from our homes – COOK (Culinary Offerings from Our Kitchens) Book! Participants throughout the Institute have shared not only their culinary creations, but the memories of this recipe and more insight into their family's kitchen.
Fantastic holiday gift, a true present with a purpose! Proceeds to benefit, Project Restore Us, a local, Cambridge-based charity helping feed families. Project Restore Us also services the restaurant industry. Food is the foundation of community. They restore restaurants, therefore, enabling food security for all.
Encanto Sing-Along Fiesta
February 5, 2023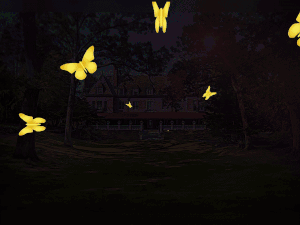 Join us for our first Encanto Sing-Along Fiesta! Enjoy an afternoon of songs, crafts, hot cocoa and desserts with all of your favorite charmed friends – Mirabel, Isabela and Luisa at our Casita de Endicott! 
Families and children of all ages will adore this experience! Reserve now – SURE TO SELL OUT! 
Whiskey Evening
April 7, 2023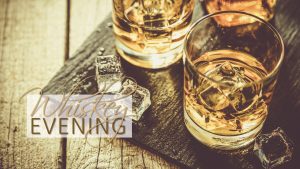 Guests will then enjoy an insightful seminar, tasting five (5) award winning premium  whiskies. The format is an interactive session to fully explore all flavor profiles. A delightful companion dinner to follow.
Reserve now – Event sells out fast!
Career Authors Writers Retreat
May 5 – 7, 2023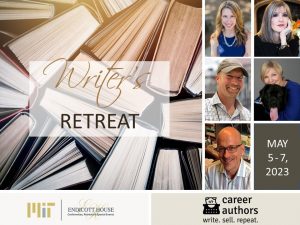 How's your book coming? Wish you had someone to talk to about it? Need help to meet your specific challenges and goals? We have the answer! Join us for the MIT Endicott House Intensive Writer's Workshop.
MIT Endicott House has secured USA Today bestselling author and Emmy-winning investigative journalist  Hank Phillippi Ryan, top notch literary agent and award-winning mystery author Paula Munier, Writer's Digest editor-at-large and bestselling novelist Jessica Strawser, publishing veteran and independent editor  Dana Isaacson, and US Navy veteran and bestselling thriller author Brian Andrews, to hold a special writing  workshop this spring.
Small. Focused. Personal. And designed to elevate your writing–with Hank, Paula, Dana, Jessica and Brian as  your personal mentors.
Reserve now – Attendance will be limited. More detailed event information and reservations, here. 
Garden Luncheon
June 13, 2023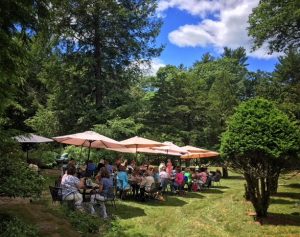 11:30 AM – 2:30 PM
Come experience the beauty of 25 acres of Frederick Law Olmsted-designed gardens, on our historic estate. Originally commissioned by Civil War hero, Brigadier General Stephen Minot Weld, the grounds remain in pristine care by MIT's own horticulturist staff. Come for a tour and a boxed garden luncheon. Sure to be a delightful day!
$36.50/person