Writer's Retreat
May 5, 2023 - May 7, 2023
1:00 pm - 11:30 am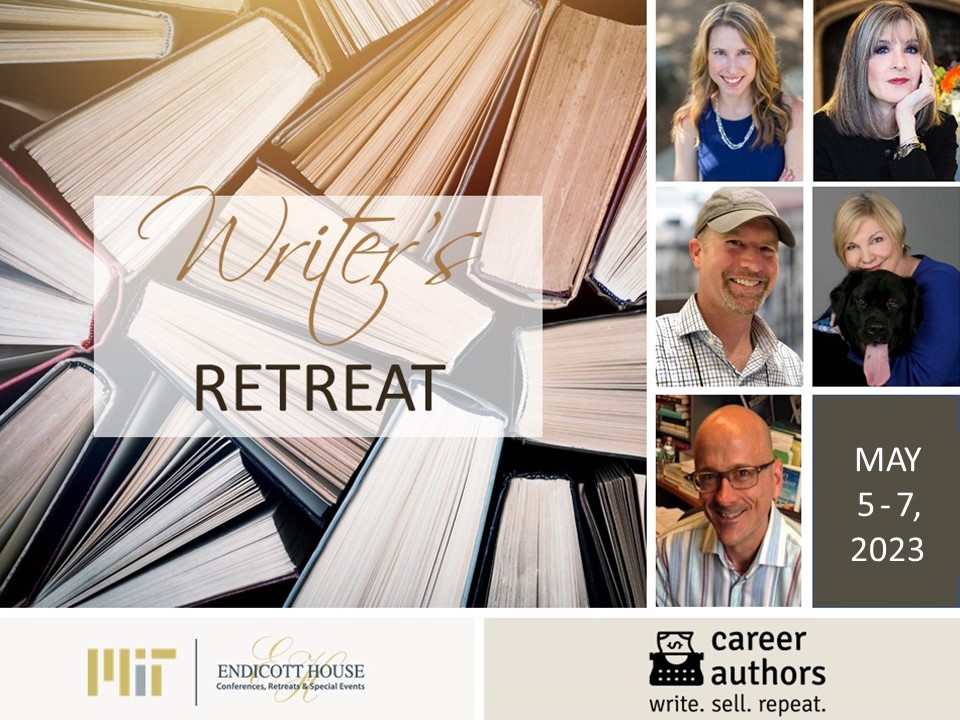 How's your book coming? Wish you had someone to talk to about it? Need help to meet your specific challenges and goals? Want to get a head start on the path to publication from top industry experts? How about one-on-one advice about your manuscript?   We have the answer!
Join us for the MIT Endicott House Intensive Writers Workshop.
To present this event, MIT Endicott House has secured the members of the renowned Career Authors collaboration: USA Today bestselling author and Emmy-winning investigative journalist Hank Phillippi Ryan, renowned and respected Big Five editor Dana Isaacson, #1 Bestselling author Brian Andrews, Writer's Digest Editor-at-large and bestselling author Jessica Strawser, and top-notch literary agent and best-selling author Paula Munier.
Sign up today and join us for the creative experience of a lifetime. The writer in you will be glad you did.
Watch for a brand new curriculum! 
To allow for personal consultations, space is limited. Early registration available until December 31, 2022.
Note: Cancellations must be received 7 days prior to event for refund.