One of the best and worst parts of being an event planner is that you are always on the move. There is never a slow day when your next event is only days away! Event planning is fun and unique. However, organizing an event is not child's play, no matter how small.
Just think about it: your work involves merging your schedule to tens or even hundreds of other people. It is a delicate task to balance organizing so many people and keeping the event relaxing and stress-free.
What to Expect
Long work schedule
You will need to go an extra mile and sacrifice your time, especially on weekends, holidays and evenings. The extra hours will seem like a lot to take on at once, but in the long run, the benefits will outweigh the sacrifice.
No two events are the same
Expect your client's tastes to be diverse. However, no challenge is insurmountable. The secret is to internalize your client's ideas and bring them out as if they are your own. You can use your connections and experience to bring out a spectacular event.
Be sure that time will run out; you will run late; your supplier will be late, among other things.
Worry not. This article will help you to manage the pressure that goes hand in hand with event planning.
Eliminating Stress in Event Planning
Build Yourself
An event is as good as the detailer. Take time to analyze your strengths and weaknesses. The number one skill you will need is decision making. You need to make firm decisions quickly. This is because people look up to you to give them a good time. Plus, if you happen to be in a position of responsibility, confident decision making can make you a better leader.
Be Well Organized
No one will entrust you with the responsibility of organizing their event if you are not organized at a personal level. Ensure you carry a pen and notebook at all times. Plan your tasks at all times. Maintain punctuality. This will decrease the chances of things going wrong. Learning to delegate non-essential tasks will also free up your time for tasks that deserve your undivided attention.
Build Relationships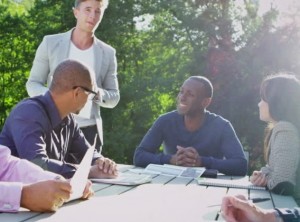 The main aspect of your business is people. Event planning is much more than just sitting at your desk all day making calls. You will need to engage in meaningful conversations. In order to be able to connect with clients and form lasting relationships with everyone from venue managers to vendors to guests at the event.
Good Communication
A good communicator must also be a good listener. If you start by acquiring a deeper understanding of the client's needs, it will help you pinpoint exactly what they want for the event. You should also be able to communicate your ideas effectively. The importance of good communication, whether written or verbal, cannot be overstated.
Give Yourself a Head Start
Start making plans as soon as you likely can. If your event is big, we recommend you begin making plans 4-6 months earlier. Smaller occasions need a minimum of one month to deliver. The homestretch period should be used to execute deliveries from suppliers. An early start leaves you with sufficient time to go through the finer details before having to deal with the chaos of the final prep stages.

There's a lot to consider when planning a meeting. Make sure you've got everything covered; use our free conference planning guide!
Feed Your Brain
An event planner is an artist. You are paid for transforming your ideas and thoughts into tangible and visible plans, which translate into the events you organize for your clients. You should surround yourself with things that inspire you and make an effort to constantly educate yourself on how to make your event planning better and more efficient.
Be Flexible
Your clients may need you to change the date for the event or the size of guests. This will necessitate you to change aspects of your event to accommodate the client. Event management will require you to deal with many things at once. At one point, you may be meeting with the client to discuss the possible schedule; concurrently you may also be negotiating with the caterer on the desired menu while also discussing entertainment options, all in just a single event.
Prioritize
This is a key success factor to ensure that your activities are dealt with in terms of their significance. You can deal with the significant issues first then deal with the smaller tasks later. You could even delegate these small tasks. This leaves up more time to go through the nitty gritty of organizing a successful event.
Visualize
You need to create a mental image of how you want the event to be like. The best way to visualize this is through the eyes of your client. If you were them, would you like the event the way you have organized it?
Finding Support in Boston
The final key to stress-free event planning is gathering a team of reliable workers to help you run the events. After all, a perfectly planned event will fall apart with no one to execute the plans, and you can't be a one-man show. That's why at MIT's Endicott House outside of Boston, the experienced staff knows what they're doing when it comes to detailed event planning. The modern facilities and courteous employees are exactly who you want on your team. Give them a call today at 617-253-5211, or fill out an online contact form and you can expect a response within 24 hours.