When skimping on budget could cost you the venue you truly need.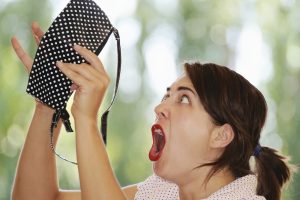 Are you planning a retreat for your employees or teammates? Weighing the costs and benefits of each venue can be a daunting task, but it is essential to remember how quickly the event can fail if you make the wrong choice. In order for your retreat to be a success, you will need to make the right choice of venue and events — which should  adapt to your needs.
Saving money up front seems like a great idea until you realize it could be costing you the venue you deserve. Here's what can go wrong when venues skimp on details and services.  
Bad food
In a bid to cut costs, venues may skimp on the quantity and quality of food. Everyone can tell you stories about attending events where the food reminds you of the cardboard served in a middle school cafeteria.  Without the proper food, your guests may be angry, unproductive and hungry. No one is fun to be with on an empty stomach. Quality venues will provide you with clear menu choices and offer a tasting on request. These simple services may add a few dollars to the price tag, but will ensure your guests are fed and happy and your event can continue without fussy guests.
Low-Quality Venue
A top-of-the-line venue with quality amenities and services will cost more. Cheaper venues may not offer the same standards of hygiene and luxury as their more expensive counterparts. Everyone attending the retreat will be geared up for a good time. However, disappointing venues can lower spirits (maybe even bottom out). If you are going to spend several days at the venue, ensure it is spacious so that attendees don't feel crowded.  It doesn't hurt to find a venue that is as beautiful as it is functional to increase interest and creativity. If you are doing a multi-day retreat, the beds and other furniture need to be comfortable, rooms should be fitted with a source of entertainment such as a TV, and conveniences such an internet connection need to be provided. Without the amenities you need, and a bit of a wow factor, your guests will be uncomfortable and unable to focus on how great your retreat could be.
Poor Customer Service
With a cheap venue, you may not get quality customer service. There could be a lack of staff for food service, cleaning or planning.  If you are taking on a large retreat, you may want to inquire about an event planner from the venue. The stress you will save yourself will be worth the cost, plus you get a person at your event intimately familiar with your retreat.  Customer service also is vital prior to the event. It doesn't help to be sent to voicemail with every question. Make sure there are reliable points of contact for your venue and all the services they offer. Polite, professional, reliable and helpful attendants makes the retreat worthwhile for planners and attendees.
Let's us Make it Spectacular!
The best venue in the Boston area also has the best event planner!  (and it's included!) Contact us today for a free tour, free lunch, and a free custom event plan.
No One Can Get To The Retreat
Venues that are accessible ensure safety and seamless travel. Ask yourself: Is it a burden to travel to the venue?  Are there hotels and airports nearby for out-of-town guests? Could someone find the venue on their phone? Is there cell phone service?  Some budget venues are located far away from the main roads while others are not connected to good roads. If this is the case, travel as a group to minimize chances of some attendees getting lost. Some high-end facilities organize transport to the venue. These conveniences matters when it comes to the multi-faceted details of event planning.
Your Room Is Too Small
Have you ever been to a meeting with too few chairs — causing assistants to stand outside instead of taking valuable notes?  Without proper room sizes, your guests could end up squished together or confused by why your group of ten is in an empty ballroom.  In addition to room size, check on all of the correct accommodations —including Wifi and coffee. Missing such meeting essentials could ruin all your hard work.  (Find out more about our guest rooms at the Endicott House) 
Limited Activities
A retreat is not solely about effective meetings.  It's also about team building and rewarding your employees for their hard work.  Finding a venue with activities built in could save you from the dreaded icebreaker games and provide a memorable experience for your guests.  At especially great venues, you will find indoor and outdoor activities, customizable to group sizes and company cultures.
A cheap retreat can result in an unhappy, tired, bored and unmotivated team. That means your mission will have failed. Before setting the budget, get venue ideas from the team members then consider the group size, activity ideas and the options available.
MIT Endicott offers a one-of-a-kind retreat center on 25 acres in Dedham, Massachusetts that will solve every one of these problems. This beautiful venue is quite affordable for anyone who does not want to compromise on the quality of a retreat. Some of the things you are sure to enjoy in the venue include delicious food for groups of up to 100, excellent customer care, comfort and easy access to the location.
Call us today at 617-253-5211 or fill out an online contact form for more information and we will get back to you within 24 hours!