Planning a multi-day event is challenging for any meeting planner because you want it to be, not only memorable, but also informative and educational. Selecting a venue that passes the visually pleasing test and making sure it is not the run-of-the-mill conference room takes professional knowledge and planning. Managing it can be very rewarding when you organize logistics and details. Keep it running smoothly by preparing for every eventuality and always have a back-up plan. Schedule a variety of activities and exercises to keep participants interested, but allow enough relaxation time. Develop a team that is adaptable and imaginative. Make it your goal to captivate the guests, and your reputation will be cemented.
Meeting Planning for a multi-day event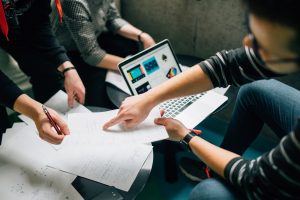 While events can take place in the course of a day, it is much more practical to spread them out over several days. As an event planner, who is responsible for putting together an event in this magnificent setting, you will keep your guests happy with Endicott House, the well-appointed conference center that is only 12 miles from Boston. Because it is so classy looking, you might think it is very expensive, but its prices are competitive with other conference centers in the area. The grounds of the Endicott Estate boast a historic ambiance and feature secluded areas for private conversations, paths for strolling, a scenic pond, a canopy of towering trees, manicured lawns, and beautiful gardens. All of the qualities you would expect in such an upscale venue are found here.
Completely out of the ordinary, the facility sits on 25 beautifully landscaped acres in the city of Dedham. Not only can conference attendees experience the grandeur of an 85-year-old manor for their conference, they can stay in one of the elegant guest rooms. The mansion features an amphitheater-style great hall, an outdoor area for casual meetings, four rooms for those whose needs require a smaller setting for a seminar, and nine conference rooms. The Center can accommodate small or medium groups and has a remarkable staff that takes care of everyone's most pressing needs.
Let's us Make it Spectacular!
The best venue in the Boston area also has the best event planner!
(and it's included!)
Contact us today for a free tour, free lunch, and a free custom event plan.
For the company to get the most out of the meeting, ambience is more important than you might think. Consider listening to a presentation or having a meaningful discussion in this absolutely gorgeous mansion and among such magnificent scenery. Interacting with peers in the quiet, secluded grounds of the Endicott House creates a camaraderie that is likely to continue when members return home. Spreading an event over several days helps to cement relationships and offers more time to brainstorm ideas that are likely to benefit the business. Ideas flow more freely when the participants are relaxed and in high spirits.
The role of a meeting planner requires a measure of professionalism that ensures the surroundings are conducive to the needs of the participants. The networking that occurs is priceless, and businesses gain much more than they spend when professional associations develop that can lead to improved business. Time to adequately reflect on information that was discussed or disseminated and the chance to confer with others are more productive than listening to a lot of information that cannot be digested because of time constraints. Overloading members with material that does nothing to help them become better employees.
In addition to break-out activities, schedule time to enjoy refreshments to pump up the energy, which, in turn, pumps up the interest in their job. Cultivating a new outlook on their careers can develop into a more positive outcome in job performance. The Endicott Center provides an outlet for attendees to bond over shared meals during a multi-day event as opposed to a single day, where lunch or a snack is served and eaten hurriedly. Meal times present participants with the perfect opportunity to network in a convivial setting. Everyone's guard is down, and, as food and drink flow freely, so do ideas and plans.
Overnight stays allow time to process what has occurred during the conference and has the effect of preparing for discussions, questions and answers the following day. The multi-day event offers a more flexible schedule for the event planner because he or she can lengthen or shorten sessions as needed. Companies have found that replacing getaway conferences with short office meetings do not generate the same quality of productivity.
Activities that take place outside the venue are just as beneficial, giving people a chance to get to know one another in a non-business setting as well as being a perfect setup for networking. Socializing with others who have common interests helps to nurture an on-going relationship that could be beneficial to all parties concerned. Developing new connections is also a good self-esteem builder because it takes you out of your comfort zone and helps focus more on career aspirations.
Meeting planning is refreshingly easy in this impressive manor. The Endicott House offers everything you would possibly want to include in a multi-day conference: special or casual meals, plenty of natural surroundings to whet the creativity genes, and comfortable guest rooms. Its proximity to Boston provides another outlet for a cultural or educational exchange to enhance the experience.
To prevent burnout, schedule frequent breaks from brain-draining tasks in order to renew energy and produce better results. Breaks increase stamina rather than diminish it because the rest allows for more efficiency as concentration improves and more creative energy flows. Long meetings, especially, require some down time. Schedule anything to give the brain a rest; just be sure it is something completely different from work. Plan for them to get up and move around, take a short walk, a brief nap or a chat session with a colleague. All of these activities will lift their spirits so that when they return, they will be ready to resume work in a more heightened state of attentiveness.
At MIT's Endicott House, you and your team members can focus on getting the most out of the meeting time while we take care of the rest. Call us today at 617-253-5211 for more information or fill out an online contact form and we will get back to you within 24 hours.
Find out more about Endicott House's meeting facilities and services