Writer's Retreat
May 13, 2022 - May 15, 2022
1:00 pm - 11:30 am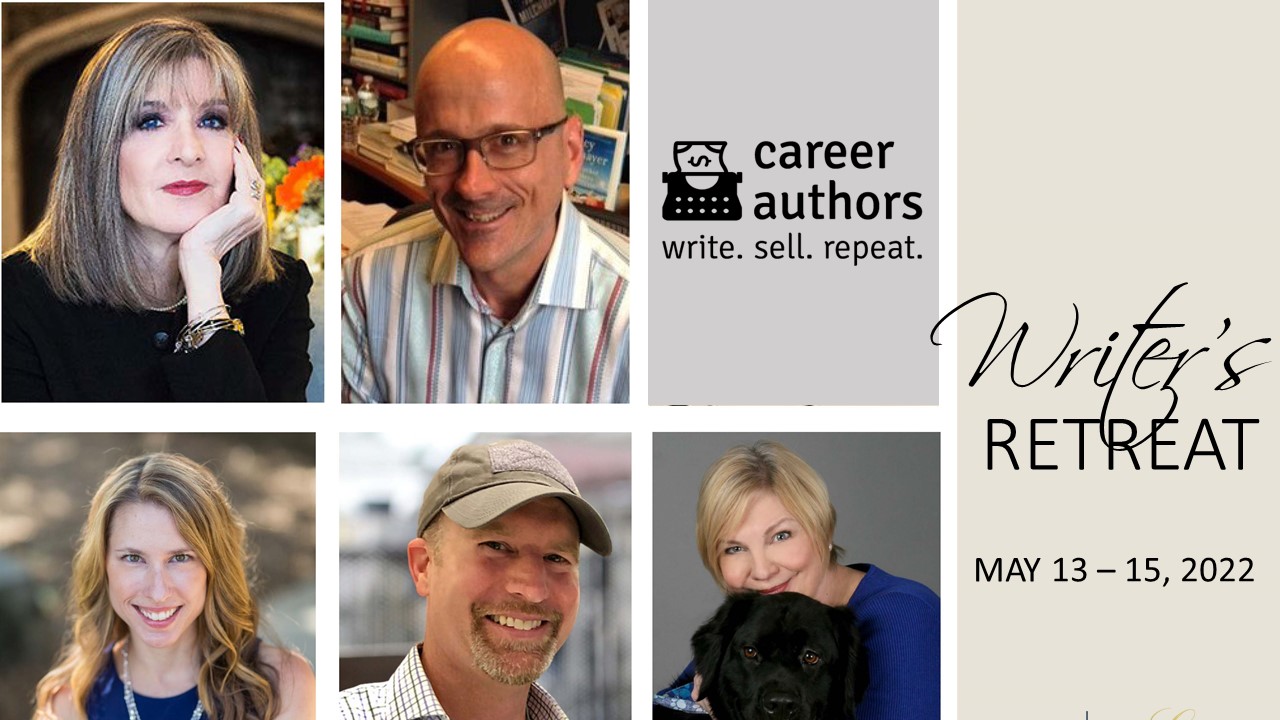 How's your book coming? Wish you had someone to talk to about it? Need help to meet your specific challenges and goals? Want to get a head start on the path to publication from top industry experts? How about one-on-one advice about your manuscript?   We have the answer!
Join us for the MIT Endicott House Intensive Writers Workshop.
To present this event, MIT Endicott House has secured the members of the renowned Career Authors collaboration: USA Today bestselling author and Emmy-winning investigative journalist Hank Phillippi Ryan, renowned and respected Big Five editor Dana Isaacson, #1 Bestselling author Brian Andrews, Writer's Digest Editor-at-large and bestselling author Jessica Strawser, and top-notch literary agent and best-selling author Paula Munier.
Sign up today and join us for the creative experience of a lifetime. The writer in you will be glad you did.
PS: We'll have fun, too!

Note: Proof of complete Covid vaccination is required for attendance.

EVENT SCHEDULE
FRIDAY
1:00 – 1:30PM Endicott: Welcome & Lunch
1:30- 2:30PM Opening Session: All About YOUR Book
What Are You Writing and How Can We Help?
Break
2:45 – 4:00PM Paula Munier, literary agent and USA Today bestselling author
Your Book Pitch: Secrets for Creating and Presenting
Break
4:15—5:30PM First Page Critiques
The Career Authors Discuss and Critique YOUR First Page
Break
6:00 -7:00PM Cocktail Party with Faculty in Library
DINNER on the Terrace With the Career Authors
9:00PM Writers Circles
Informal Gathering to Find Critique/Practice Partners and Writers in Your Genre
SATURDAY
8:00-9:00AM Breakfast
9:15 – 10:30AM – Hank Phillippi Ryan, USA Today bestselling author and Emmy-winning reporter
The Basics: Everything You Need To Know to Write Your Book
Break
10:45AM –12:00PM Brian Andrews, Wall Street Journal and Amazon #1 bestselling author
Focus on Character: A Surefire New Method to Craft a Unique and Memorable Cast
12:00 – 1:00PM – Lunch
1:15 -2:30PM – Jessica Strawser, bestselling author and former Writers Digest editor
Voice, themes, twists and techniques: Keep Your Readers Hooked on Every Page
2:45—3:45PM Dana Isaacson Big 5 publishing executive and editor
Beyond the First Draft: Editing to Sell
Break
4:00 – 5:00PM More of Your First Pages Reviewed
5:00 – 6:00PM Career Authors Panel
The World of Publishing: The Inside Story
Dinner
6:30 – 7:00PM Cocktails With Faculty in The Library
7:00 – 8:30PM Celebratory Banquet Dinner in Endicott Dining Parlor
8:30PM Practice Your Pitch With the Career Authors
SUNDAY MORNING
Breakfast
9:00 – 10:00AM Final First Page Critiques
10:00 – 11:00AM Ask Us Anything! Career Authors Panel
11:00 – 11:30AM Closing
Remarks/Thank You
See You Next Year!
Book Signing