Writer's Retreat
January 18, 2020 - January 19, 2020
8:00 am - 5:00 pm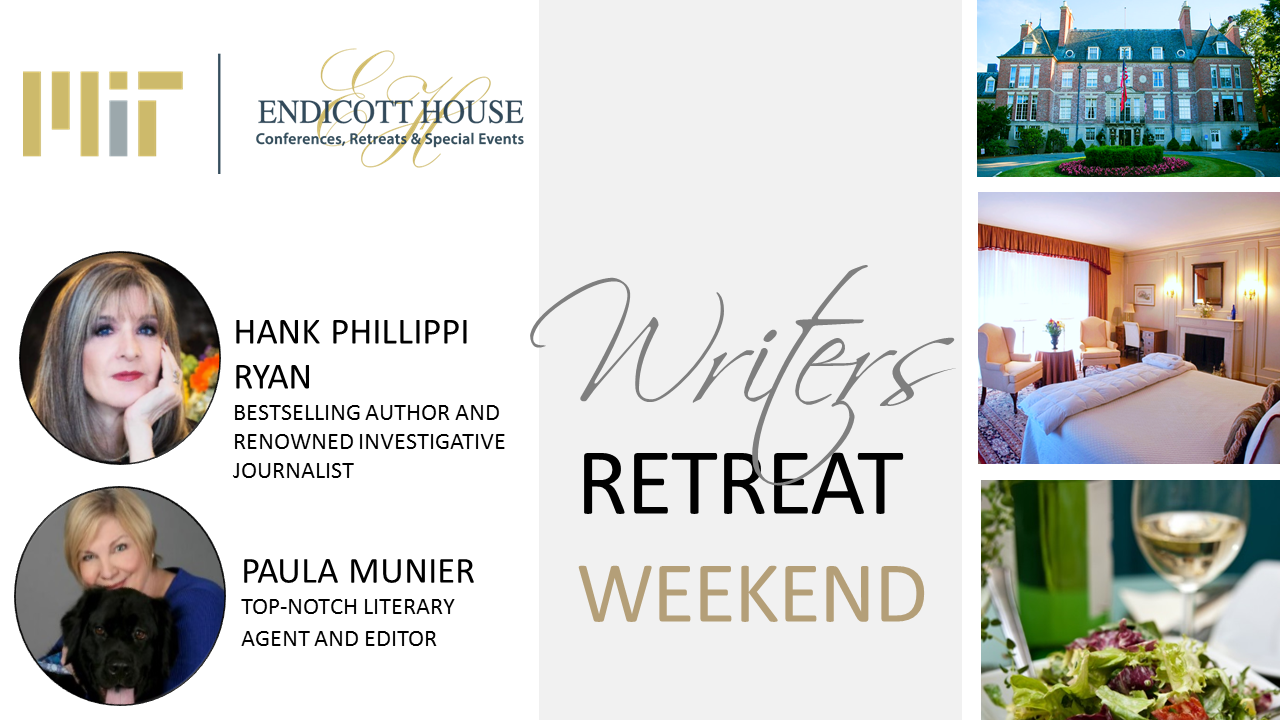 How do you get your novel or non-fiction published? They say there are no secrets, but that's only so true. There are some tips, tricks, and techniques you can use to help write, revise, and sell your work. Coming up October 6, and held at the historic mansion the Endicott House in Dedham, Massachusetts, this one-time-only Weekend Writing Retreat 
will change your writing life
.  At this unique conference,  nationally-bestselling and award-winning novelist Hank Phillippi Ryan and longtime publishing exec turned top-notch literary agent Paula Munier will reveal the insider secrets that can take you from the slush pile to the bestseller list.
From surviving the writing process of plotting and drafting and revising to unlocking the closed-door world of agents, editors, and publishers, this retreat will provide you with the expertise and encouragement you need to take your work to the next level. 
Is your story strong enough to support a novel? Is your first page a winner? Is your query letter irresistible? You'll also benefit from private consultations with Hank and Paula, giving you intense one-on-one feedback on your project and your career. This weekend of classes is suitable for any genre–and any level of writer from the just-starting to the still-trying  to the perfecting-the-work-in-progress.
What's more, you'll enjoy the company of like-minded artists in a setting worthy of a bestseller.
Sign up today and join us for the creative experience of a lifetime. The writer in you will be glad you did.