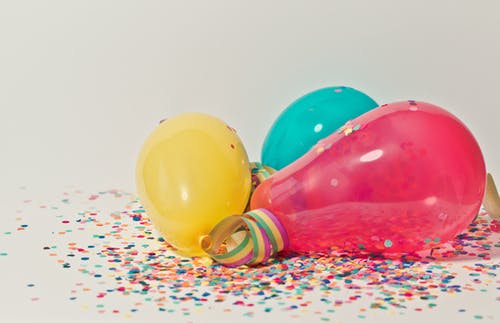 So, you're in charge of planning a celebratory corporate event or departmental appreciation day. Accomplishing this feat takes patience and planning- leave nothing to chance if you can help it! We've hosted many, many parties and celebratory corporate events here at the Endicott House over the years, and after consulting with our many wonderful guests, we thought we would share a few ideas with you event planners out there.
How do you want the event to unfold? One element that might be appropriate is organized fun, aka…
Corporate Event Games
In a corporate party environment, there are usually many types of attendees, so be careful to choose games that will appeal to everyone and offer options that suit a diverse crowd. It's inevitable that some of your group will hate the idea of playing a game, but that's usually balanced by the enthusiasm of those who value the kinds of interaction that games can provide. Some of the most popular games for a typical corporation gathering include
A Scavenger Hunt is a great game for even the most grumpy guests because it encourages strategic teamwork and doesn't require a lot of physical exertion. Create a themed hunt that complements the reasons you are holding the event, or that relates to an upcoming holiday. Work with us at the the mansion for ideas about what clues you can concoct or items to find on the grounds here.
Guess Who. Put cards with attendees names in a box, then ask the first player to draw one out. Without looking at the card, the player places the name on their forehead so everyone else can see it. He or she can ask yes or no questions to the group to try to determine the name on the card. Caution, it can get hilarious!
Tug-of-war. If your group is up for a bit more strenuous activity, a tried-and-true rope pull is just the thing. Pit the C-Suite against the rank and file. Or mix it up and do a round robin of teams that are chosen to be about equal in ability. Don't forget the gloves and choose a location that won't be affected by digging in.
Colleague Bingo. If you do a bit of work ahead of time, you can construct a co-worker bingo game. Ahead of the event, gather personal or work-related facts about the attendees, print the results on a bingo grid and set them loose trying to match a fact or quote to a person to get a diagonal, vertical or blackout. To get information about your people, use a questionnaire, stalk their social media feeds or even call their spouses (but be sure to make it lighthearted and not too personal!)
Use Kahoot! to compete using a jeopardy-style game setup where guests can use their phones or a computer to answer questions that you create. See their blog on how to use Kahoot! in a corporate setting.
One more thing: Always have an indoor option ready to replace one planned for outdoors- you never know when the weather will prove to be uncooperative.
Corporate Event Decorations
Make your event special by paying close attention to the decor. Pick decorative products that feature colors and graphics that represent the company or the reason you're celebrating. During a general holiday gathering, you can make a space POP by focusing on the following items:
Table cloths: Do you want simple white linen, red and white checks or something bolder? Some groups have used paper that can be written on for brainstorming or getting-to-know-you activities.
Handouts: Menus attract attention on tables as people enter a dining area. Any notes or agendas can be crafted with clever thematic ideas or shapes
Banners: Banners are fun, decorative items that can enhance a party in a variety of ways. If you need to increase awareness of an idea or reinforce a theme, display messages in all your meeting rooms or dining areas.
There are more ideas than you could possibly think of on the internet. Here's an example of an online party store that may spark some ideas
Get Out!
Adjacent to our property is team-building wonderland with challenges ranging from the physically exhausting to simple brain-teasing games that can provide an unforgettable bonding time. Eagle Obstacles could be a great solution for an event that fits your group.
Special Offerings for Corporate Events in Boston MA
Host your next corporate event at MIT's Endicott House and you'll have access to many special offerings. For example, whenever you need assistance tackling easy or complicated planning tasks, you can get help from our experienced staff. We have probably seen your idea succeed at least once at our facility! For a premier group experience in the Boston area, add Dedham's Endicott House to your list of places to check out.

Thinking about a getaway for your group, department, or entire staff? Find out more on our Boston area business retreats page.