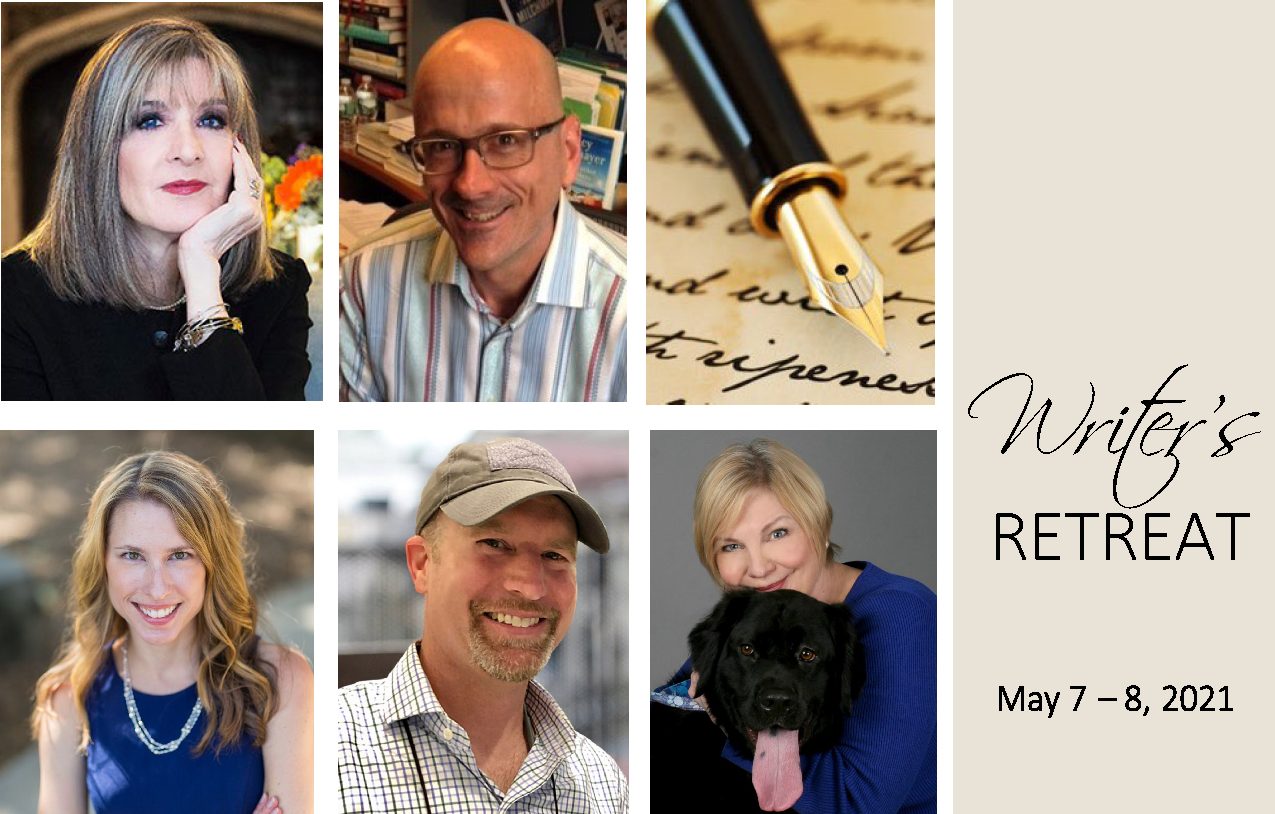 AGENDA
Day One:
8:30AM – 9:00 AM – Chat with your fellow attendees
9:00AM – 10:00AM – Introductions: Tell us what you're writing!
10:00AM – 11:00AM – Hank Phillippi Ryan, USA Today bestselling author
The Basics: Everything you need to know to write a book. Handouts (Please print in advance.)
11:00AM – 12:00PM – Brian Andrews, Wall Street Journal and Amazon#1 bestselling author
World Building: Structure, Setting and Plot
12:00PM – 1:00PM – Lunch break–Or watch and participate in a cooking demonstration
1:00PM – 2:00PM – Jessica Strawser, bestselling author and former Writers Digest editor
Make Every Page Matter: Creating voice, character, themes, plot and more. Handouts (Please print in advance.)
2:00PM – 3:00PM Dana Isaacson, editor
Editing Secrets: A to Z
3:00PM – 4:00PM – Paula Munier, literary agent
Your Book Pitch: How to create and present it. Handouts (Please print in advance.)
4:00PM – 5:30PM – Practice your pitch with the Career Authors
5:30PM – 6:15PM – Virtual cocktail party
Join us for our virtual cocktail hour – where you can learn new recipes, relax, and connect with your instructors and fellow attendees. The evening will include a literary trivia contest. The winner will receive a gift bag, filled with MIT merchandise. Recipient will be announced at Day Two"s morning stretch.
Day Two:
8:45AM – 9:00AM – Morning Stretch with MIT Fitness (Don't worry, your camera can be off. This exercise is just to get your blood flowing and create a great start to your day!)
9:00AM-10:30AM- Focus on your first pages
Discuss your first five pages with the Career Authors in special breakout rooms.
10:30AM – 11:00AM -Morning smoothie making demonstration
11:00AM-12:00PM- Career Authors panel
The World of Publishing: The inside story
12:00PM-1:00PM – Career Authors panel – Ask us anything!