Using a Retreat Center for Team Building
by MIT Endicott House
How can your organization leverage its human resources to achieve results that benefit everyone? Successful collaboration can be elusive, but holds great potential. Here are a few ways to use a retreat center for team collaboration.

Unified Leadership
Your organization's tone is set by its leadership. If managers and department heads give in to internal competition, focus and energy is wasted on politics and kingdom-building.
One way to reset your organization's tone is through a leadership retreat with a focus on building a collaborative executive team. When everyone is reminded of the organization's goals and core purpose, then department heads must also begin to evaluate how their own department fits into the organization's overall vision.
Unified Focus
Mission statements are meant to define the playing field. The real trick is to call the plays that everyone buys into and gives focus to daily activities. Focusing means letting go of personal agendas, which can be difficult.
During difficult conversations and intense brainstorming sessions, it is important to provide enough clean air and green space to take the edge off. One benefit of using a retreat to encourage collaboration is the ability for colleagues to see one another in work and recreation mode. What can't be hashed out in a conference room might find resolution on a landscaped trail or shady porch.
Healthy Competition
Unified leadership and a clear, unified goal are major steps toward healthy collaboration. Managers must then develop a concrete plan that reinforces continued interdependence and knowledge sharing. Find out what motivates people to work together and what stops it.
Working toward a clear outcome channels competitive behavior in the right direction. Rather than competing against one another, your organization's departments can focus on competing in the marketplace and making use of department strengths in collaborative ways.
Take Team Building Home
By clarifying organizational goals and the means through which success is measured, managers can develop cross-functional teams or task forces to complete projects.
While some retreats focus on team-building events, be sure to transition to keeping team effectiveness at a new level when you're back in the office. A retreat that focuses on practical solutions will have lasting impact when participants return to the building.
Creating a culture of collaboration can take some time. Don't expect it all to happen overnight, but make your start with a special conference or retreat. Contact the Endicott House for details on how we help organizations like yours set aside the time to become high-performing, collaborative enterprises!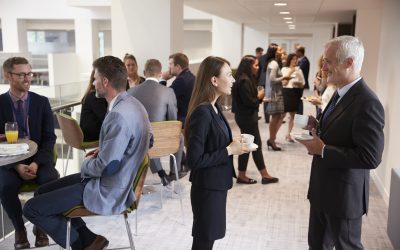 Hosting a multi-day conference can offer a wealth of benefits that can ultimately lead to a more successful and memorable event.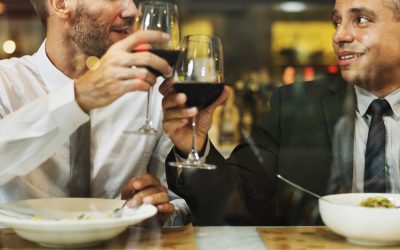 Organizing a work dinner that is fun for all the attendees while remaining appropriate can be like walking a tightrope.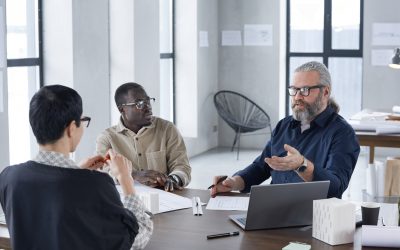 It seems like virtual meetings are assumed to be the default now. Have in-person meetings lost their value?