Unique Wedding Reception Menu Ideas
by MIT Endicott House
Every wedding reception menu should be unique and should represent the couple getting married in some way. For some, that's the exciting part. For others, planning a menu can feel quite daunting. Composing the best wedding reception menu just needs a healthy balance between budget, seasonal options and expected number of guests.

Seasonal Menu Ideas
The time of year a wedding reception will be held is important when relying on locally grown produce options. Reaching out to local growers and their wholesale resources can assist greatly when trying to plan ahead.
Local and seasonal foods grown and harvested in surrounding neighborhoods or counties are at the top of the wedding reception menu time and money saving list.
Seasonal produce delivers a refreshing allure for distinguished guests. When planning for a seasonal menu, think colorful regardless of season. The more beautiful the colors, the more appealing the presentation, regardless of sweet or savory.
Appetizers
Malabar Spinach Salad – dressed with toasted sunflower seeds, pomegranate seeds, dusted with fresh mint, soft goat cheese crumbles and flavored with a tangy pomegranate vinaigrette spritz.
Broiled Pitted Dates – stuffed with creamy Gruyere cheese, toasted almonds, wrapped in fresh spinach leaves and smoky applewood bacon. Broiled for crispy, mouthwatering perfection.
Toasty Blueberry Naan Flatbread – top with crispy pancetta, sauteed onion, creamy blue cheese, fresh blueberries and a sprinkling of finely shredded basil leaves.
Main Courses
Buffalo Chicken Wraps – mate with hearty (gluten or gluten-free) tortilla wraps stuffed to the brim with freshly baked chicken, buffalo sauce, avocado, Caesar dressing, thinly shredded carrots or jicama and a healthy addition of fresh parsley or cilantro.
California Grilled Cheese Sammies – not your ordinary grilled cheese sandwich. Freshly sliced sourdough bread, butter-grilled to crispy perfection and filled with creamy avocado, peppery pepper jack cheese, juicy Roma tomato slices and dashes of fresh black pepper.
Light and Airy Tart – Light-weight pastry tart filled to the brim with a tangy mustard foundation, Comte cheese, roasted Roma tomatoes and sprigs of rosemary during baking.
Drinks
Delicious wedding reception drinks and desserts are opportunities to show off fabulous imagination. They also fit right into today's sense of excellence and celebration. For example, this luscious cocktail offers an exotic twist for quenching guests' thirsts:
Twilight Coconut Tropical Cocktail

1/2 ounce cream of coconut
1 ounce of coconut rum
1 ounce of Myer's dark rum
Champagne and Wine Delights
White wine served with seasonal garnish selections encourages guests to enjoy a personalized libation when served with their choice of skewered and sugared fruits, rock candy or fresh, aromatic herbs. A nice white wine or dry champagne accompanies appetizers, entrees and desserts with chic deliberation guests look for.
There are many alcohol-free sparkling wines for discerning guests. Alcohol-free drink options should always be available.
Desserts
Decadent bride and groom cakes are typically the dessert choice. But other interesting dessert options make surprising additions to traditional or progressive wedding receptions any time of year.
Assorted Desserts Bar

Cupcakes
Lollipop on a stick cakes
Lemon bars
Cookies
Bailey's coffee mini cheesecakes
A wedding reception isn't just a party. It is a keepsake. It is the continuation of many lasting memories to be cherished with friends and family so make these memories ones that you'll love remembering!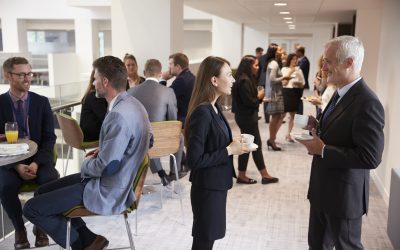 Hosting a multi-day conference can offer a wealth of benefits that can ultimately lead to a more successful and memorable event.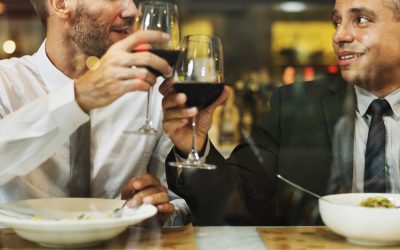 Organizing a work dinner that is fun for all the attendees while remaining appropriate can be like walking a tightrope.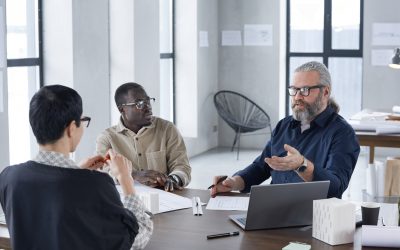 It seems like virtual meetings are assumed to be the default now. Have in-person meetings lost their value?