MIT Gardening Collaborative Initiative: "Institute Roots"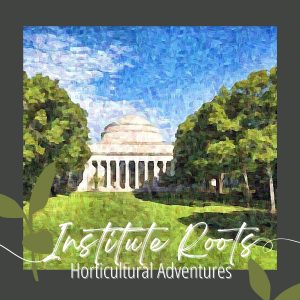 The MIT Activities Committee, MIT Endicott House and MIT Women's League are excited to introduce you to our next collaborative venture – a gardening book, "Institute Roots," a publication in support of cultivating horticulture interests throughout our community. We encourage you to participate by submitting your favorite gardening endeavor – whatever it may be! Topical suggestions include: raised beds, box gardening, vegetables, perennial, annuals, harvesting, repotting, landscape design, fruits, greenhouse techniques, sustainability initiatives… all thoughts and ideas are welcome!
Submission formats could include: tips, tricks, advice, photos of your projects or even your favorite spot on campus! We look forward to digging into your gardening explorations together! A compilation of entries received to be published for the institute community to share.
Book proceeds to support citysprouts.org.

For more than twenty years, CitySprouts has partnered closely with public elementary schools in Cambridge and Boston to provide opportunities for children to learn by exploring the natural world as part of their school journey. CitySprouts is committed to greater equity in science education and children's access to nature no matter where they live.  
MIT Gardening Book: "Institute Roots" Contribution Form
SUBMISSION DEADLINE: OCTOBER 31, 2022