Find Your New Favorite Summer Cocktails
by MIT Endicott House
What could be better than sipping a cocktail on a summer evening? If you are looking forward to listening to the crickets and enjoying fresh seasonal flavors in an adult beverage, read on for some summer cocktails to try.
Lemonade-Based Cocktails
Nothing says summer like lemonade. Add a kick to make this classic sip grown-up and you have the recipe for perfect summer cocktails. Of course, it's easy to add your favorite liquor to fresh-squeezed lemonade. From bourbon to tequila, boozy lemonades are fail-safe drinks, but if you're looking for something a bit more exciting, try one of these recipes.

Strawberry Lemonade
Muddle a few ripe strawberries in a glass. Add ice, then a shot of vodka. Top with lemonade. Serve garnished with strawberry and lemon.
Honey Deuce
The official cocktail of the U.S. Open Tennis Championship! Combine over ice 1 ½ ounces vodka, 4 ounces lemonade, and ½ ounce black raspberry liqueur. Garnish with honeydew melon balls.
Electric Lemonade
Rim your glass with blue sanding sugar. Pour a shot of citrus vodka and half a shot of blue curacao over ice. Squeeze in the juice of half a lime and top with lemonade. Garnish with lemon and lime.
Summer Fruits
Strawberries, blueberries, and blackberries, oh my! From the early summer glut of glistening red strawberries to the hazy, late summer tartness of dark, sun-ripened blackberries, summer is bursting with sweet-tart flavors that go perfectly in summer cocktails.
Kentucky Buck
A "buck" contains liquor, ginger beer, and citrus. This one starts with a chopped muddled strawberry. Shake with an ounce of lemon juice and a half-ounce of simple syrup in a cocktail shaker. Add two ounces of bourbon, a couple of dashes of bitters, and ice. Shake again and strain into a glass filled with ice. Top with ginger beer and garnish with a strawberry.
Cucumber Watermelon Cooler
Muddle two slices of cucumber in a shaker. Press a few chunks of watermelon to make about 1 ½ ounces of juice. Strain the juice into the shaker. Add 1 ½ ounces gin, ¾ ounce lime juice, ½ ounce simple syrup, and a pinch of kosher salt. Fill with ice and shake vigorously. Strain into a glass with ice. Top with 1 ½ ounce of soda water and garnish with another cucumber slice.
Raspberry Snakebite
Combine 1 ounce raspberry juice with the juice from a quarter of a lemon. Slowly pour in 6 ounces vanilla porter and 3 ounces hard apple cider. Enjoy!
Herbal Drinks
When the nights are just too hot to bear, the fresh, herbal flavors of these cocktails will be sure to cool you down.
Dark and Stormy
An official drink of Bermuda! Squeeze a quarter of a lime over some ice and drop the squeezed fruit in. Add a shot of dark rum then top with ginger beer. Don't skimp on the ginger beer for milder flavored ginger ale. That kick really makes the drink.
Basil-ica
In a shaker, muddle four fresh basil leaves with ½ ounce each of lemon juice and simple syrup. Add two ounces Plymouth Gin, ½ ounce elderflower liqueur, and a dash each of orange bitters and Peychaud's bitters. Fill with ice, shake, and strain into a chilled glass.
Eye Candy
In a shaker, muddle three slices of ginger and leaves from one sprig of mint with ½ ounce simple syrup. Add 1 ½ ounce gin and ½ ounce each lemon juice and elderflower liqueur. Shake with ice, strain into a glass filled with fresh ice. Top with a splash of club soda and garnish with a sprig of mint.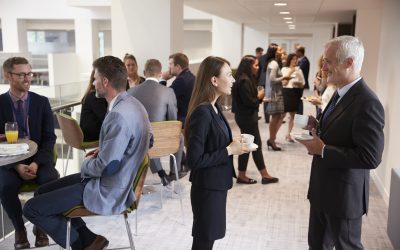 Hosting a multi-day conference can offer a wealth of benefits that can ultimately lead to a more successful and memorable event.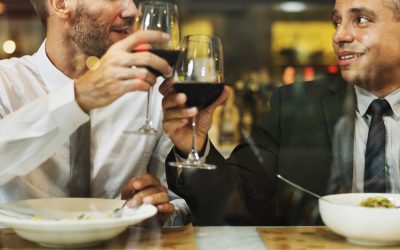 Organizing a work dinner that is fun for all the attendees while remaining appropriate can be like walking a tightrope.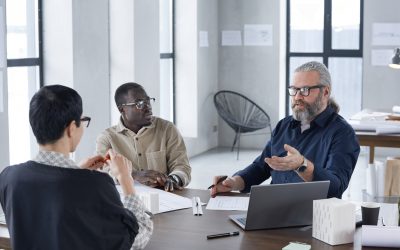 It seems like virtual meetings are assumed to be the default now. Have in-person meetings lost their value?